Air quality has perhaps never been more top of mind than over the past several years. From the COVID-19 pandemic to the West Coast wildfires and beyond, some of the biggest threats are now also the most microscopic.
A particle needs to be 10 microns or less before it can be inhaled into your respiratory tract and impact your health. In most cases, this size is imperceptible to the human eye, which means that invisible viruses, bacteria, dust, mold and respiratory droplets can persist in the air and be inhaled without warning, triggering a host of issues like illness, asthma, infection, or allergies.
When faced with the question "Do you know the health of the air you're breathing?" the truth is, many of us don't until we are faced with the negative effect of exposure. It's the idea of bringing visibility to invisible threats that led one young company to Lake County to develop and take its cutting-edge concept to market.
SMALL WORLD, BIG IMPACT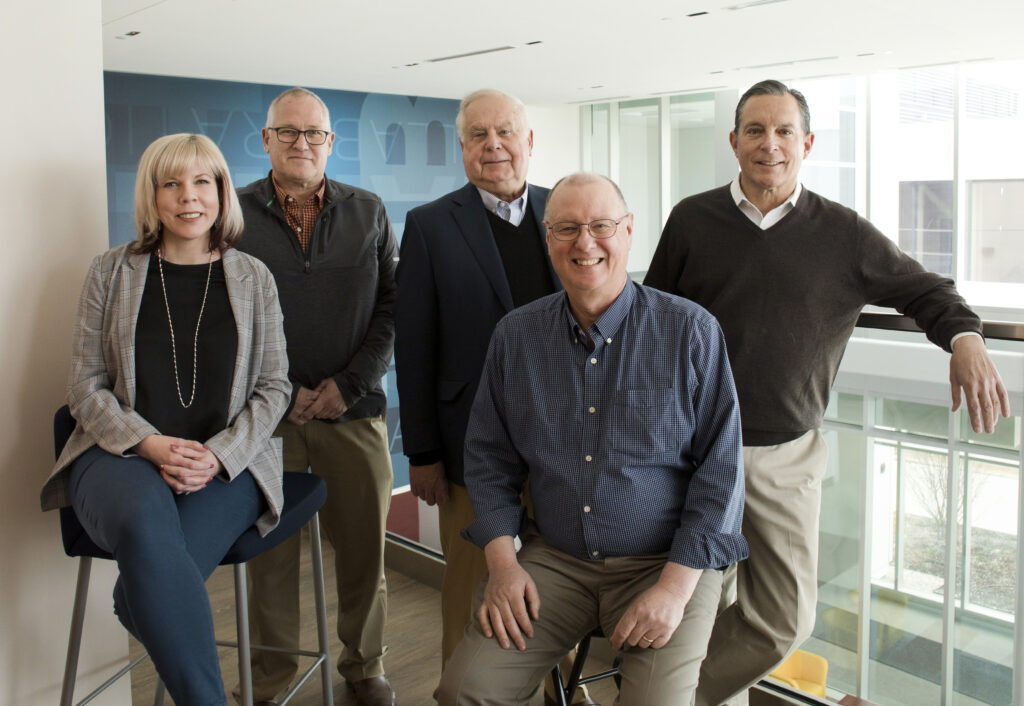 Inspirotec, now known as AirAnswers Inc., is a compelling story of a life science startup that has successfully used local resources to move to the commercialization stage of company development. Its co-founder, Dr. Julian Gordon, was a renowned and highly-cited biomedical scientist at Abbott—a globally-recognized life science powerhouse headquartered in Lake County.
Dr. Gordon began his career at King's College London, in the very lab where Rosalind Franklin originally advanced her famous research on X-ray crystallography and took images of DNA molecules in the early 1950s. It was her work on "Photograph 51" at King's College London that ultimately demonstrated the helical structure of DNA and enabled James Watson and Francis Crick to build the first model of the molecule—science that would go on to fundamentally change the way that we understand the human body.
Franklin's impact on medicine was so profound that it inspired the name of the university in North Chicago that is today known as Rosalind Franklin University of Medicine and Science.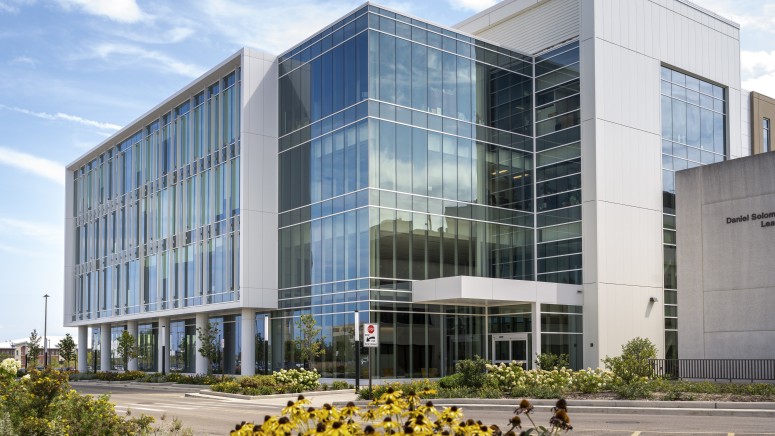 "Dr. Rosalind Franklin was a pioneer in the field of DNA research, and RFU researchers, faculty and students reflect her diligence in their work — including the pursuit of equity in population health and respiratory health," said Dr. Wendy Rheault, RFU president and CEO. "We know there are communities in Lake County that have higher incidences of asthma and chronic obstructive pulmonary disease than neighboring communities. Our university is committed to the reinvention of health care and building healthier communities through experimentation and innovation, and our research partnerships with industry help drive that mission forward."
Thanks in part to Rosalind Franklin University's Helix 51 incubator, the school is certainly living up to its name and influencing medical technology at an unprecedented rate. In the past six months alone, five life science startups have signed on to grow, and they can now look to AirAnswers as a successful role model. (Learn more in our other profiles of Covira, Everyplace Labs, and ARTEC Biotech.)
FROM STARTUP TO MARKET
Like Rosalind Franklin, AirAnswers co-founder Dr. Gordon has also made a major mark on our understanding of the human body. Today, he is perhaps best known for developing the seminal tests that lead to the technology Abbott uses for its home pregnancy tests.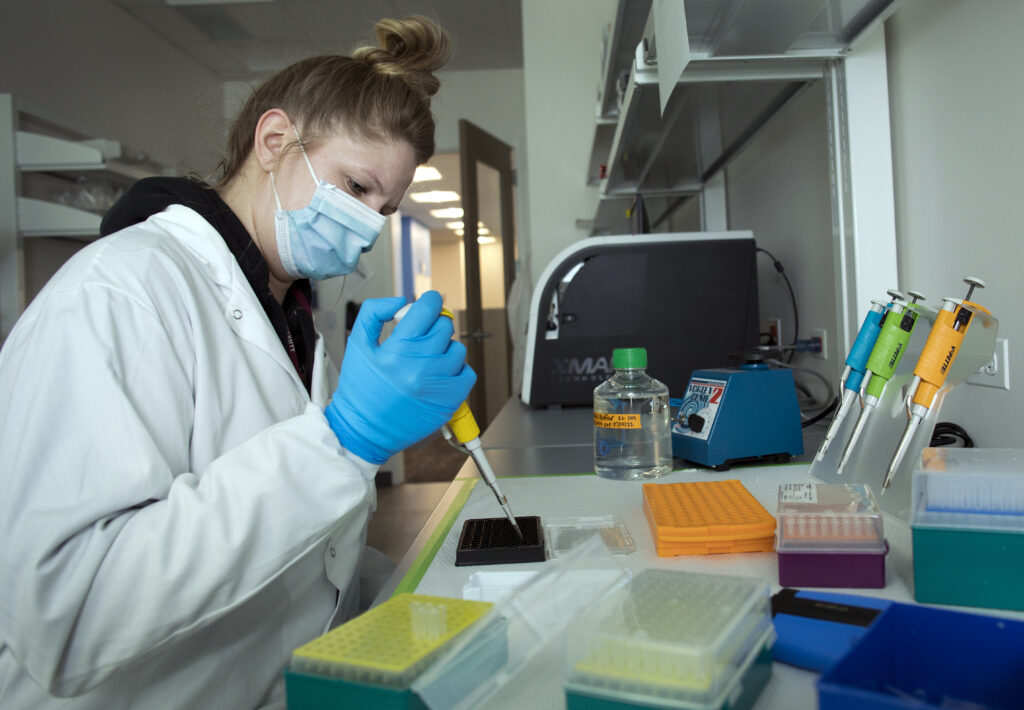 Building on the extensive experience that he accrued while working in Lake County's innovative life sciences ecosystem, Dr. Gordon went on to form AirAnswers, an early-stage company that developed innovative and affordable technologies for the collection, detection and tracking of airborne biological agents.
Between 2013 and 2017, AirAnswers refined its technology, demonstrating capture potential in an environmental lab chamber, Boston inner city schools, patient homes, and low-income homes in Baltimore. This work was supported through research collaboration with leading organizations like Harvard University, John Hopkins University, University of Chicago, Northwestern Medicine, Argonne National Laboratory, the Pritzker School of Molecular Engineering, University of Nebraska Medical Center, the American Association for Aerosol Research and the U.S. Army.
The result is the AirAnswers product — a portable device that uses patented technology to move high volumes of air to identify harmful, invisible bioaerosols to prevent health issues. Through electrokinetic capture technology, charged particles become attached to the negative electrodes on a cartridge which is later sent to the AirAnswers lab for analysis. Only one sample is required for an entire home, and the process is the first and only to offer assessment of actively growing mold through a Beta Glucan analysis.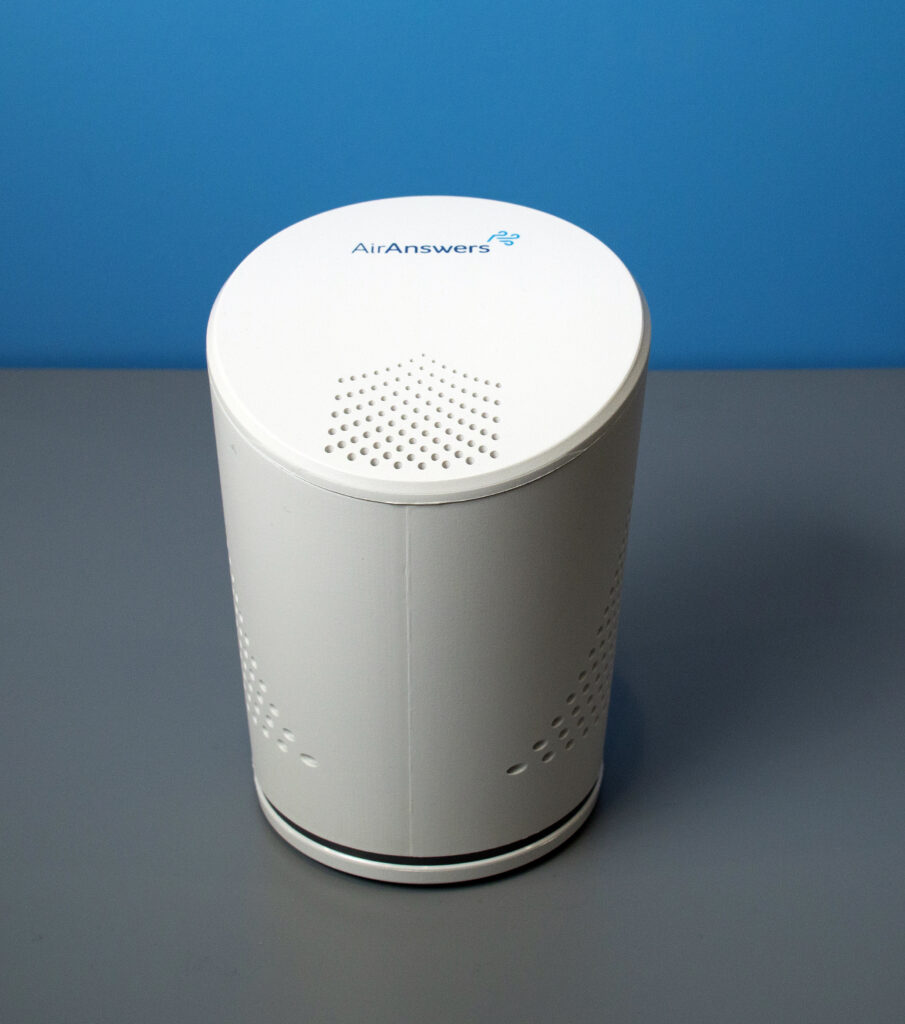 Because the device is "plug and play" and doesn't rely on a filter, professional training is not needed to run the machine, and there is no hazard of clogging. Once the lab processes the cartridge, results are sent electronically. For all of these reasons and more, AirAnswers is now an easy-to-use and popular option in the indoor air quality market.
As a quickly developing startup, AirAnswers needed space to grow and develop its concept. In a twist of fate, Dr. Gordon's earlier lab connection to researcher Rosalind Franklin brought his career full circle as he learned about the Helix 51 incubator being developed at Rosalind Franklin University in North Chicago.
The management team and board consist of a number of former Abbott executives tapping into the extensive executive management pool in Lake County. Top leadership, including president & CEO Jim Koziarz, Ph.D., EVP-Operations Steve Kuemmerle, Ph.D., and VP of Commercial Operations Richard "Rock" Marasco each spent more than 25 years at Abbott in various research and management roles.  Rounding out the AirAnswers management team is Director of Lab Operations, Rachel Reboulet, and VP Controlling, Russel Hunter.
Helix 51 provides a soft landing for early-stage and international life science companies in need of space and a nurturing environment in which to develop ideas. At the same time that AirAnswers was looking to expand, Rosalind Franklin University was celebrating the grand opening of Helix 51, and so AirAnswers was one of the first tenants to sign on at the facility. The partnership has yielded great success.
FLEXIBLE SPACE TO GROW
"Based on my industry experience, I knew that Lake County could accommodate our needs and provide unequaled access to talent and high net-worth investors who could help us take our product to market," says Dr. Koziarz. "We connected with the Helix 51 incubator at a pivotal time in our company's growth. We have an outstanding relationship with the university, and they've been exceptionally flexible as we have developed. In 2019, we signed on to initially occupy 1,600 sq. ft. space, and in August 2021 we expanded into about 6,800 sq. ft. on the fourth floor of the Innovation and Research Park as the first industry tenant. We have plans to further expand our footprint next year to coincide with our continued build-out of the space. We now have six lab specialists and technicians who provide cartridge testing and are developing our new products as we have transitioned from startup to early sales. Part of our success is undoubtedly the result of our location and the network that we have established in Lake County."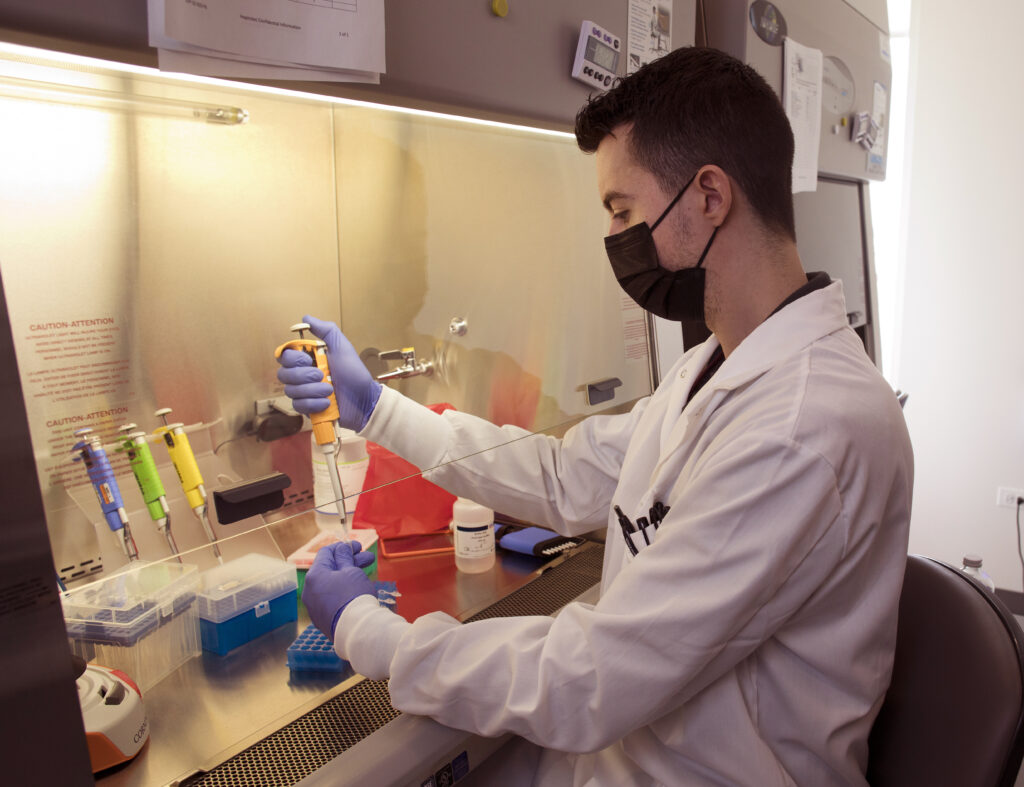 Team leadership has spent recent months repositioning the company to key indoor air quality market segments, which in part led to the recent rebrand from Inspirotec to AirAnswers. The company is now in the process of sourcing new manufacturers for its next generation of products, and with Lake County's thriving advanced manufacturing scene, the company will be looking locally.
"AirAnswers really is a model of what we've hoped to accomplish at the Helix 51 incubator," notes Dr. Ronald Kaplan, EVP of Research at Rosalind Franklin University. "Local talent is fueling life science innovation and business growth in Lake County. Though we have a vast impact on healthcare, it's remarkable to think about how small the life sciences world can be. Many of the partners, investors, affiliate organizations and leaders of our startups are interconnected and tied into nearby corporate giants. That's why it's so important for young companies in this industry to get the right start, in Lake County, where they can leverage our incredible network and resources."
JOIN IN THE SUCCESS
AirAnswers is one of many companies working with Lake County Partners to grow. Connect with us here to see how we can help your business expand in Lake County, Illinois.