Lake County is the proud home of the largest life sciences cluster in the Midwest and 80% of life science jobs in the state of Illinois. Its roster of globally-recognized headquarters and cutting-edge startups, coupled with a strong educational support system, have made Lake County a hotbed of innovation. Local talent is fueling life science industry growth and advancing groundbreaking technologies that stand to revolutionize the way we treat illness and practice medicine.
Nowhere is this more evident than at Rosalind Franklin University of Medicine and Science (RFUMS), a highly-regarded institution in North Chicago that is fostering bioscience through its Helix 51 incubator. Helix 51 provides a soft landing for early-stage and international life science companies in need of space and a nurturing environment in which to develop ideas – precisely what ARTEC Biotech, Inc. (ARTEC) sought to get off the ground and running with its life-sustaining cellular therapy, made possible through genetic engineering.
WHY LAKE COUNTY, ILLINOIS?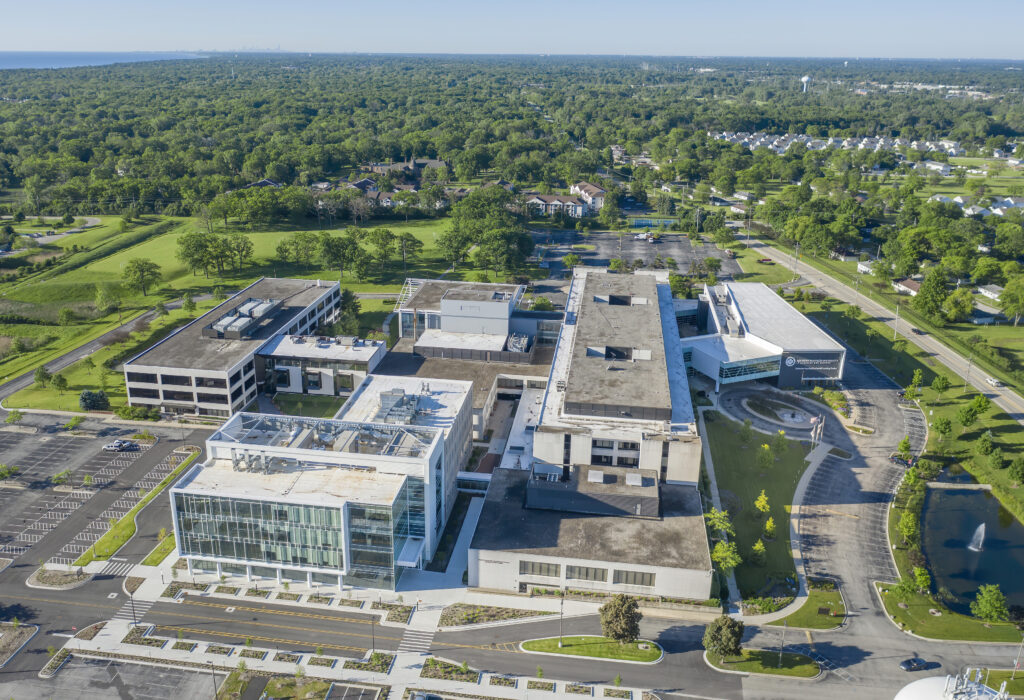 ARTEC is led by an incredible team of scientists joined in their mission to develop cellular therapy products to improve longevity and quality of life. The company seeks to address an ongoing issue with cancer treatments in which some forms of cancer relapse, do not respond to, or resist therapies.
Given the highly-complex nature of ARTEC's technologies, the company was in search of a specialized and affordable laboratory space with state-of-the-art equipment and a network of industry experts that could provide guidance on intellectual property rights and business strategy. It was a tall order, but one that RFUMS's Helix 51 incubator was built to fulfill.
ARTEC quickly realized that the nimble, academically-driven environment of scientists and industry experts at Helix 51 provided unmatched potential for growth and collaboration. The company signed on, and immediately tapped into the many resources and opportunities available to life science companies in Lake County.
WHAT'S NEXT FOR ARTEC?
ARTEC's pioneering technology and international reach has made it a prime example of Lake County's important role in the global biotech industry. The company has flourished at Helix 51, forging new collaborations and exploring funding possibilities to take its technology to the next level.
The effort is led by Dr. Vasil Galat, Ph.D. — an expert at the forefront of stem cell biology and a former associate professor of pathology at Northwestern University's Feinberg School of Medicine, where, as director, he led the stem cell core facility at Lurie Children's Hospital.
His colleague, Dr. Igor Beletsky, Ph.D. is an expert in molecular and tumor biology in Moscow, Russia; aside from his tremendous scientific contribution, Dr. Beletsky also serves as an ARTEC representative in the Eastern European market.
COO Yekaterina Galat, MSM, has called upon her years of experience in Natural Killer (NK) cell differentiation and propagation to lead the development of the technology that became the subject of the provisional patent application and greatly strengthened ARCTEC's IP portfolio.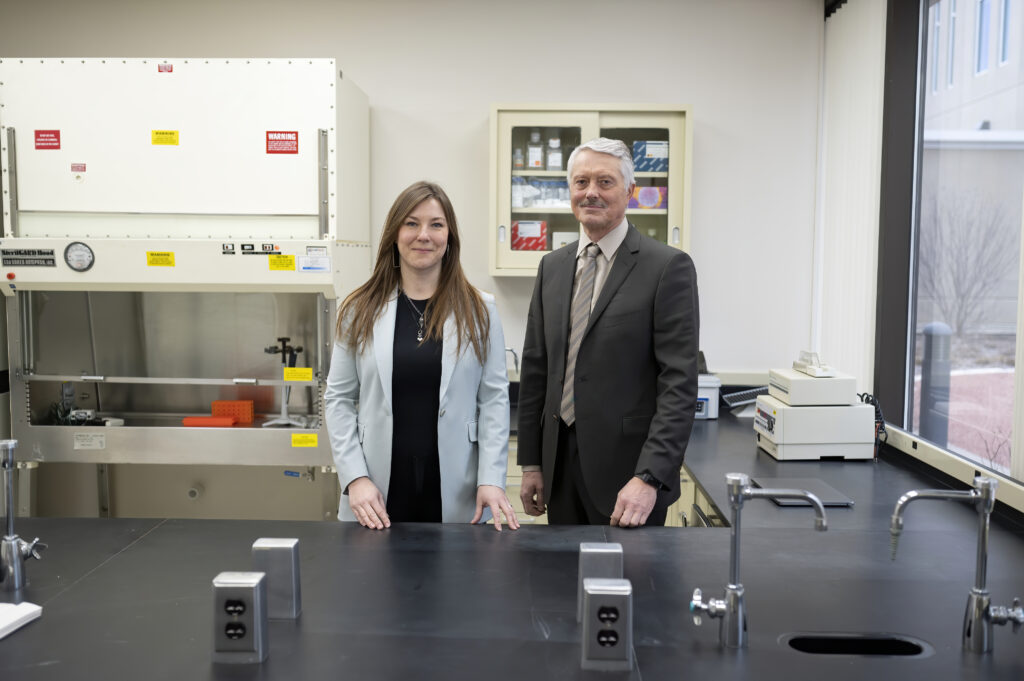 The team is developing a potent NK cell-based immunotherapeutic product for cancer treatment that is based on aversion of the immunosuppressive signaling of cancer cells. This treatment avoids the common harsh side effects of current standard of care treatments and the risk of Graft Vs. Host Disease (GVHD) associated with newer cancer treatments like CAR-T. It is the first "off-the-shelf" live NK cell therapy developed from induced pluripotent stem cells (iPSC) that does not require co-administration of check-point inhibitors to improve efficiency. ARTEC's technology allows the introduction of genetic modifications at the iPSC level, and then differentiating them to adult cell types. Such an approach allows for an unlimited clonal expansion, thus greatly reducing the source variability and the number of batch verifications for off-the-shelf products.
In bringing its expertise to Lake County, ARTEC increases its attractiveness for companies that are looking for iPSC-derived cell technologies to advance their gene target identification, drug screening, and disease modeling research.
"As far as we know, we are the only ones in the Chicago-area with the expert knowledge to produce vascular and blood cells from iPSC. We are excited to bring this cutting-edge technology to Lake County, and to partner with academics or companies that are interested in utilizing iPSC-derived endothelial, mesenchymal, or blood cells to advance their own research and product development," said COO Yekaterina Galat.
"I feel very fortunate that we crossed paths with RFUMS and the Helix 51 incubator. Through the university and its talented faculty, we have been introduced to Lake County's flourishing life science ecosystem and made connections that will be integral to our next stage of growth and development. The location will be a gamechanger for our company," noted CEO Vasil Galat.
HOW CAN YOUR LIFE SCIENCE BUSINESS GROW IN LAKE COUNTY, ILLINOIS?
As the agency charged with driving economic development in Lake County, Illinois, Lake County Partners is well-equipped to provide the resources and connections needed to fuel growing life science and biotech companies. Contact us here to see how we can help your business move forward.