Lake County, Illinois is making its mark as the home of the next generation of life science leaders.
Groundbreaking healthcare advancements require talent, passion, support and a dedication to problem-solving. With COVID's lasting impact on the way that we assess risk and make decisions, we have relied on life science innovations to help us navigate unfamiliar terrain. After all, having timely information in the form of test results not only helps people make informed decisions – it also helps employers improve workplace safety, while keeping healthy employees productive.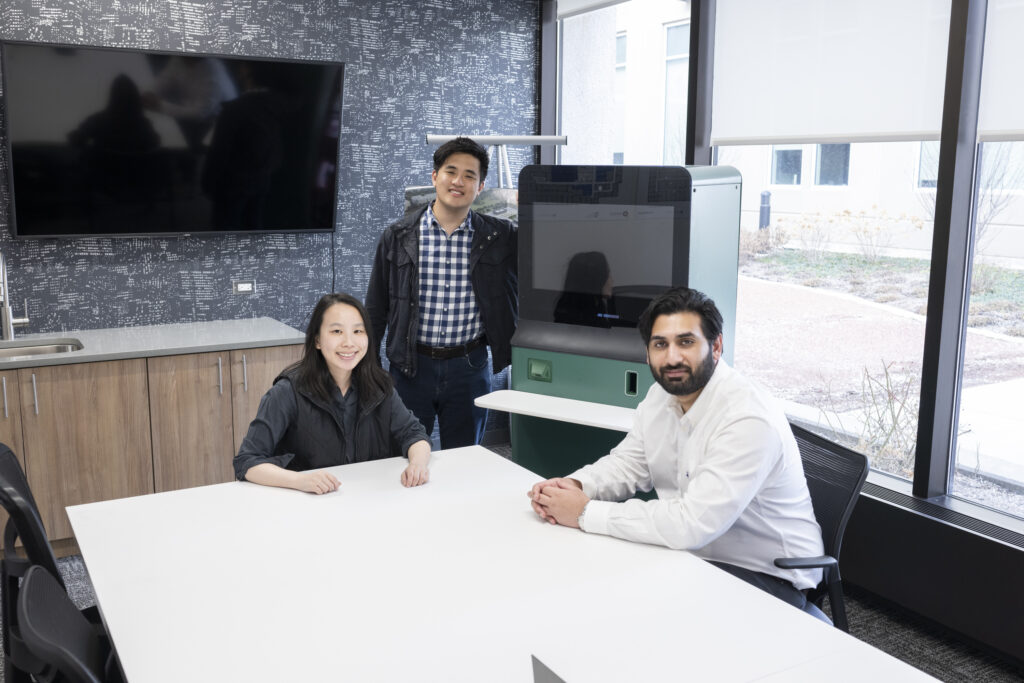 As the past several years have given rise to self-administered tests, savvy consumers have been empowered by fast results that provide clear direction. For many, deciding whether or not to attend family outings, sporting events or work functions in-person is now as simple as a self-screening diagnostic test.
Risk assessments have been particularly important for the 28.8 million employees in 544,000 essential worksites across the country that have kept industries like manufacturing, transportation, warehousing, law enforcement, construction and retail running throughout the pandemic.
Though COVID tests have dominated headlines, other equally important screenings—like those used to test for flu, substance abuse, chronic disease and tobacco use—have long histories of use in the workplace. Unfortunately, those tests are traditionally handled by off-site vendors, which can be inconvenient for employees and employers. At up to $120 a test, routine offsite screenings are also prohibitively expensive.
WHEN AN IDEA BECOMES AN INVENTION
Knowing that convenient rapid tests could maximize employee participation while minimizing cost and workday disruptions, a group of Chicago-area graduates from Northwestern University, University of Chicago and Loyola University Chicago banded together to found Everyplace Labs. Their goal: to revolutionize workplace testing by creating a new onsite medical device. Though the team worked corporate jobs by day, they could be found working nights and weekends together as they bootstrapped the venture. As is the case with many start-ups, the best inventions start outside of the lab.
"Lake County's incredible life science ecosystem has nurtured our ideas and helped us recruit a stellar roster of advisors. Through my professional work at Baxter and Fresenius, I learned how to develop and take new medical devices from early concept through regulatory approval. We have brought on other Lake County-area alums from Abbott and Shire, and this local talent is fueling our success," said Everyplace Labs CEO Michael Tu.
As Everyplace Labs expanded its team and began to build out its technology, it explored opportunities for lab space in the region and landed on Rosalind Franklin University's Helix 51 incubator in North Chicago as its location of choice. The start-up joins a slew of other life science companies—including ARTEC Biotech and Covira Surgical—that have leveraged the incubator's amenities and talent to grow.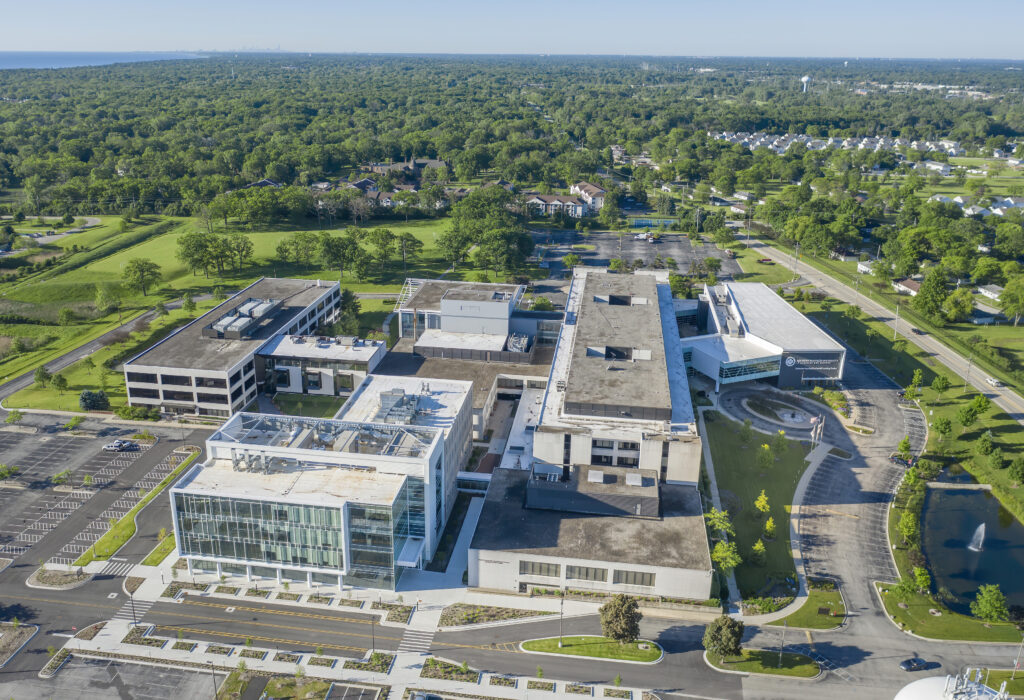 Helix 51 fosters the development of biotechnology and medical device companies by providing a soft-landing zone for these early-stage and international life science companies and providing scientists, doctors, pharmacologists and engineers an innovative space in which to advance ideas and build life-saving tools.
"We came to Rosalind Franklin's Helix 51 incubator at a pivotal time in our company's growth," noted Everyplace Labs COO Claire Zhou. "As an early-stage diagnostic company, it was important for us to have access to an affordable, state-of-the-art lab space. Helix 51 fit our unique needs, from both a price and spec standpoint. Having the appropriate physical space to do testing has allowed us to complete critical technical milestones. In addition, the Helix 51 Incubator Entrepreneurs-In-Residence (EIRs) program has provided tremendous value beyond physical space—advising us on fundraising strategy, grant writing, intellectual property, regulatory and more."
"Helix 51 is abuzz with the energy that comes from vibrant start-ups and creative talent. We have seen a huge influx of companies looking to leverage Rosalind Franklin University's biomedical research expertise and tap into the wealth of experience that comes from Lake County's incredible concentration of Fortune 500 headquarters and industry leaders," said Dr. Ronald Kaplan, Executive Vice President of Research and champion of the new Innovation and Research Park and Helix 51 Incubator at Rosalind Franklin University.
FROM THE LAB TO THE WORKPLACE
Since setting up in Lake County, Everyplace Labs has developed a self-service kiosk that, initially, has been automated for rapid, lateral flow COVID antigen tests at essential worksites. The prototype has exceeded the team's early expectations. It both provides a 5-minute testing option for employees while giving employers the comfort of a cost-effective, high-throughput, turnkey solution. Key features of the cutting-edge kiosk include:
Screen with instructions and digital mirror that guides patients through the sample collection process;
Automated testing process, including sample-reagent mixing, sample dispensing and result interpretation;
Built-in test kit dispenser that stores and tracks test kits for automated replenishment;
Built-in sanitation capabilities, including conversion of medical waste into municipal waste, antimicrobial surfaces and automated cleaning of testing surfaces;
Automated testing process, including sample-reagent mixing, sample dispensing & result interpretation; and,
Flexible reporting capabilities, through which results are sent to employees, employers receive test results in cases of mandatory testing, and employees can opt-in to share results with a remote provider for follow-up.
Employers are drawn to the kiosk because of its ease of use, and also because it requires no capital equipment cost, and all services are handled directly by Everyplace Labs. The company is scaling up to support installation, annual maintenance, servicing, user support, automated test replenishment/medical waste treatment, and integration with remote telehealth providers.
INNOVATION IN PRACTICE
Through customer discovery, Everyplace Labs validated the marketplace need for its kiosk product and found two partners with which to explore testing of its beta prototype—mHUB and Nemera. The team also recently observed user interactions with the kiosk at Rosalind Franklin University, collecting feedback from essential workers in the Lake County area.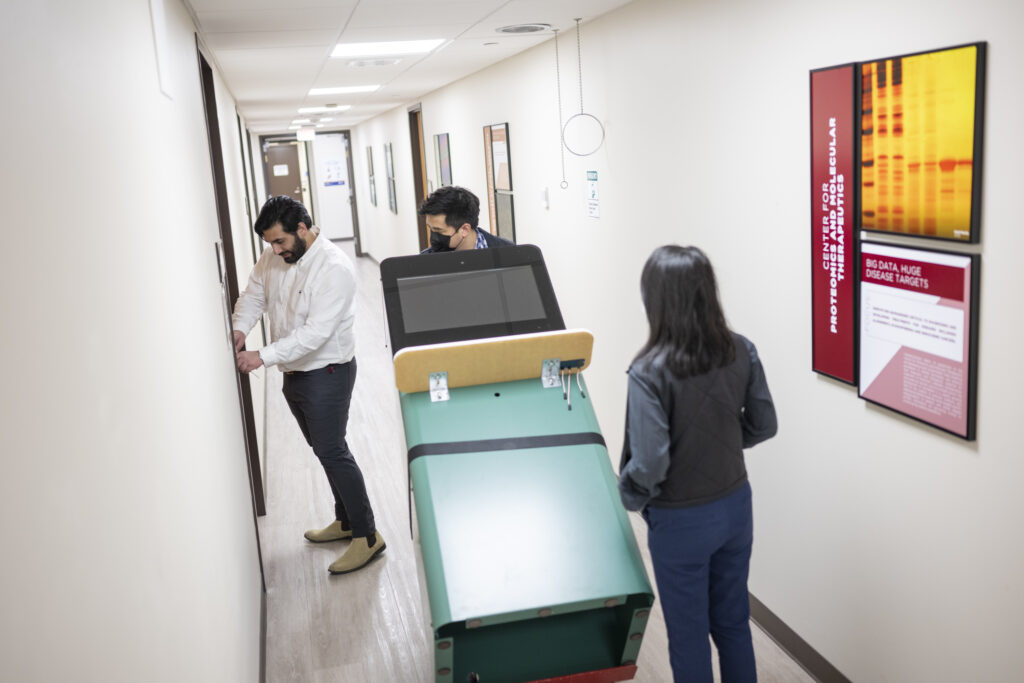 Nemera is a fascinating case study that demonstrates the synergy between Everyplace Labs and another Lake County-based company. This Buffalo Grove device manufacturer has 430 local employees, and it welcomed Everyplace Labs in to conduct a survey on employees' COVID testing preferences. Among the employees surveyed, 74% were interested in the kiosk testing option.
Based on preliminary customer feedback and feedback from essential workers, Everyplace Labs has been able to refine its product in preparation for clinical trials this spring. Promisingly, benchtop testing conducted in the development of the functional prototype showed better accuracy versus an in-market diagnostic system.
The next step of product development will demonstrate the sensitivity and specificity of the beta-kiosk when used by patients, particularly in a high-volume community health clinic setting. Results will be compared against the gold-standard PCR test. From there, Everyplace Labs will advance to a commercial pilot to measure the impact of an Everyplace-enabled testing program on employee satisfaction and workplace productivity.
The initial success of the Nemera pilot is promising for the long-term growth of Everyplace Labs, particularly as the company begins to branch out and incorporate a suite of other tests into its kiosks. The company is leaning into the tailwinds of a tight labor market to drive early adoption among target customers.
At current course and speed, Everyplace Labs expects to complete a commercial product later this year with an optimized design for manufacturing, at which point it will complete final testing for FDA consideration and submission. By summer of 2023, Everyplace Labs is targeting to achieve FDA and EUA approval so that the company can begin sales and distribution, with a priority of serving early pilot partners. The company recently achieved an important milestone when it received a notice of allowance for the issuance of its first patent from the U.S. Patent Office. This patent will provide a level of exclusivity from potential competitors.
HOW YOU CAN GET INVOLVED
Everyplace Labs is one of many companies working with Lake County Partners to grow, as there are countless reasons why life science companies thrive in Lake County. The young startup is at an exciting stage of its development, and it is looking to forge connections with other area employers that might be interested in participating in pilot trials of the Everyplace Labs kiosk. Connect with us here to see how we can help your company tap into this unique opportunity or access other business resources.