When the first boutique-inspired Hyatt Place Hotel in the world opens, you know it will be special. That's certainly been the case with Lake County's new Forester Hotel, a nature-inspired oasis in Lake Forest designed to inspire business meetings that flourish.
From that seed of an idea—to invest in a business-focused development on a prime piece of real estate along I-94—a larger concept has blossomed. And it's one that is certain to benefit Lake County's hot life sciences industry and tight real estate market.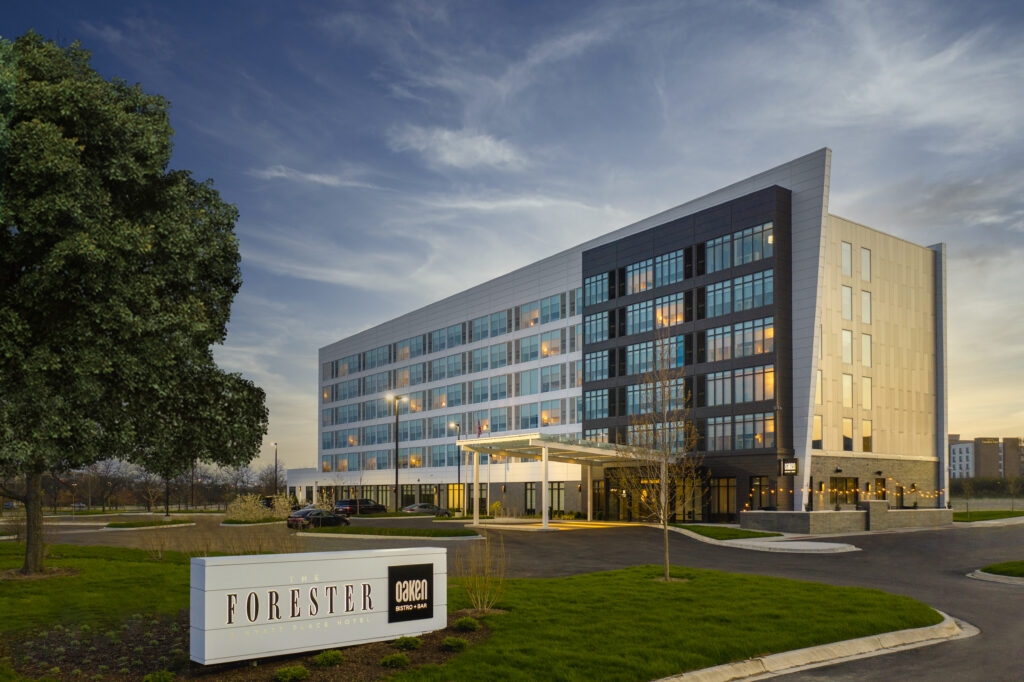 Janko Group, an investment/development team that has been involved in excess of $1 billion of real estate deals and has a current portfolio of owned properties valued at nearly $500 million across a spectrum of industries including hospitality, office, industrial, retail and residential, purchased the Forester property and received a variance to develop the hotel. The group also owns the adjacent 6.13-acre property alongside the Forester and is now focused on developing the site with a state-of-the-art facility specifically built to accommodate life sciences uses.
"We have been investing in properties across the region for more than 30 years. Based on our experience, we feel that this property is the best possible location for life sciences, in the county and in the larger metro. It's extremely visible, easy to access, and in close proximity to many of the country's biggest industry leaders. This truly is a once-in-a-lifetime opportunity, and we know that the project will catapult the right company to the next level," said Janko Group Founder and CEO Gary Janko.
POSITIONED FOR SUCCESS
The finished, access-controlled product will feature fourteen-foot ceilings, offices, first generation and column-free lab space, robust mechanical systems, multiple power voltages and backup power. In-demand wet lab space is also a possibility for the property. Importantly, it will also tie into the Forester Hotel next door to provide an additional 4,500 sq. ft. of flexible event space, a full-service bistro and bar, grab-and-go market, fitness center and comfortable hotel rooms and suites to accommodate visiting clients.
This opportunity couldn't come at a better time. Lake County's unique mix of life science and advanced manufacturing industry leaders has set it apart when it comes to doing business, and growth is off the charts. The area is consistently ranked among the top ten for life science clusters nationwide, in large part because it is home to many of the world's leading brands, including AbbVie, Abbott, Baxter, Horizon Therapeutics and Pfizer.
Chicago's northern suburbs also host the headquarters or major operations for many international leaders including Lundbeck, Astellas, Fresenius Kabi and Takeda. Include younger companies like Jaguar Gene Therapy and Nexus Pharmaceuticals along with the many fast-growing startups at Rosalind Franklin University's Helix 51 incubator, and you have a vibrant life science ecosystem.
"The best thing about Lake County is that we can accommodate all stages of company growth," says Lake County Partners Business Development Director Ron Lanz. "From the major startup activity that we're seeing in smaller labs at Rosalind Franklin University, to larger properties like this one—Lake County has top-of-the-line spaces with in-demand amenities, transportation access and a stellar workforce that you just can't find anywhere else."
IT ALL COMES DOWN TO TALENT
This huge concentration of industry leaders has indeed resulted in an enormous pool of talent. There are more than 5.6 million people within a commute radius from Lake County, and 40,000 of them work in life sciences. Lake County's workforce not only includes seasoned professionals – there is a huge crop of young talent too, thanks to Chicagoland being the #1 destination for Big Ten university graduates. In fact, 46% of residents have a bachelor's degree or higher, which is 13% greater than the national average.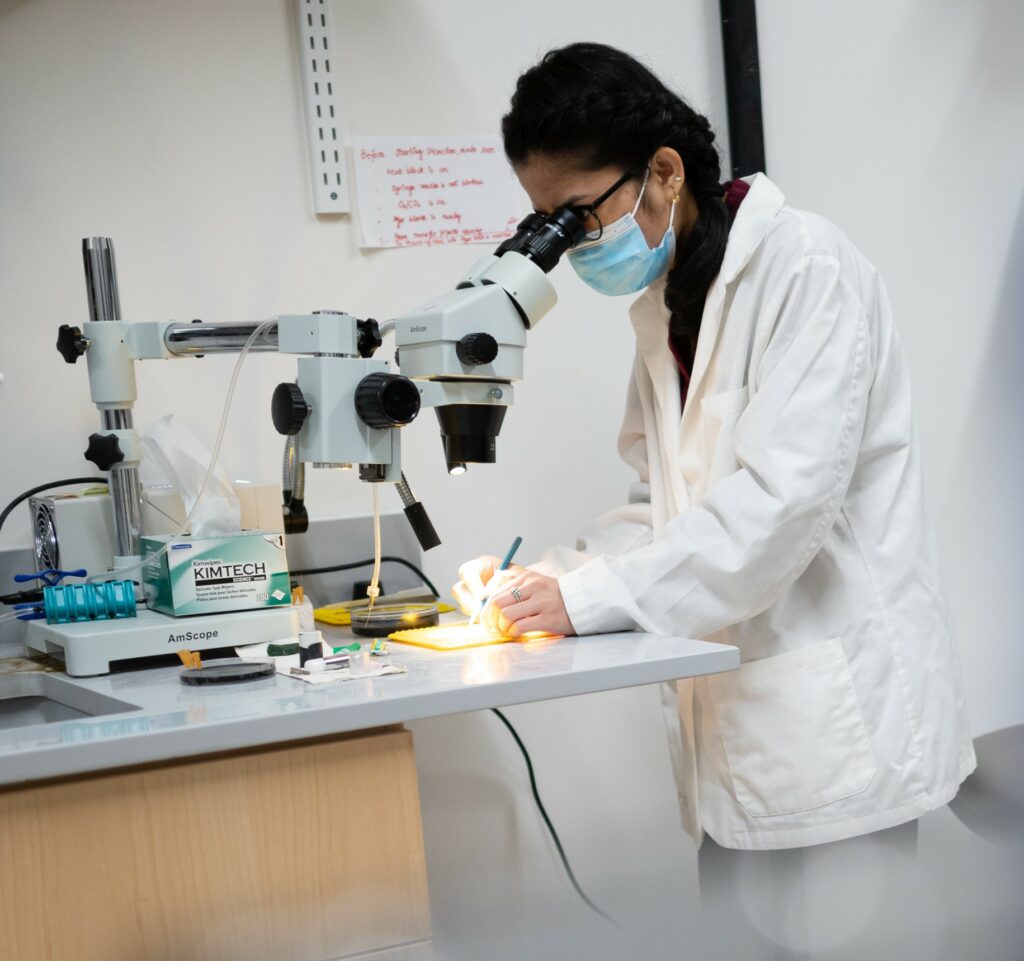 With talent, comes great business success. Worldwide, local life science sales have accounted for $85 billion. Given the cost of doing business and living in Lake County, this amount can stretch much further than in peer areas like Boston, the Bay Area, San Diego and New Jersey. Chicagoland's business operating index is a mere 98.3, compared to the average 101.9 seen in these counterparts. Here, effective tax rates are also competitive or lower, and electricity rates are much less—12.56 cent/kWh compared with Boston's 21.11 cent/kWH, for example.
It's Lake County's affordability and high quality of life that keep businesses and residents coming. Award-winning communities feature nationally-ranked schools, making Lake County a destination for families and professionals who want to put down roots while building a rewarding career.
Enjoying life inside and out of the office is a pillar of Lake County's work ethos, and it shows. Thankfully, projects like this one make the office element very, very attractive.
HOW CAN LAKE COUNTY PARTNERS HELP?
Lake County Partners has the resources and connections to help your company find the perfect spot and source the talent that you need. Connect with us here to explore this Janko Group opportunity or others.