A few years back, a machine-tools company from Illinois packed up shop and left for Texas, lured by the promise of low taxes and cheap labor. And that was the end of the story. Or so we thought. A few months ago, that same company left Texas and returned to Illinois. When asked to explain the change of heart, the CEO said: "We can think of no better location than Illinois — a true hub for advanced manufacturing — to build our team." For him, it wasn't just about chasing the lowest cost, it was also about unlocking the best value. He wanted to be where innovation was happening. He wanted to be in Illinois.
He's not alone. Illinois has always drawn pioneers, visionaries, and innovators. From the first cell phone to the first search engine, from blue chip companies to paradigm-shifting startups, it all starts here in Illinois. With the pandemic receding and the economy roaring back, there's no better time than now to tell the story of Illinois. That's why we're proud to shine a spotlight on everything this state has to offer, with a campaign built around a simple but powerful message: "Be in Illinois."
HOME TO SUCCESS
It's easy to take this state's bounty for granted. The cutting-edge life science companies, the unmatched agriculture and food companies, the massive logistics centers, global financial companies and powerful manufacturers underpin the fifth-largest economy in the U.S. and the 18th biggest in the world.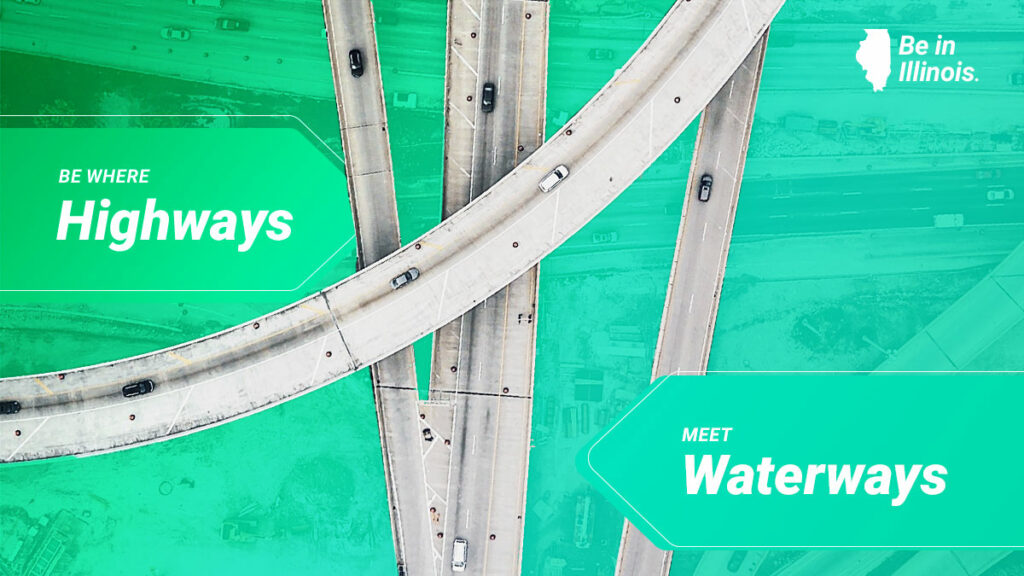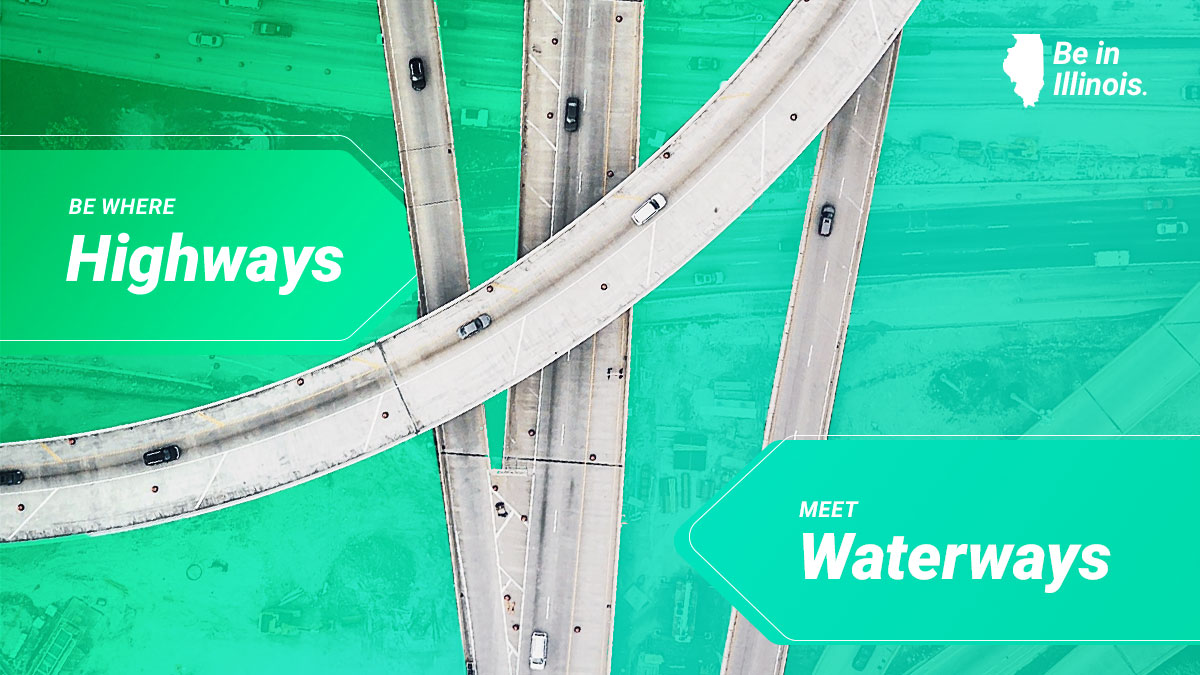 It is all set amongst world-class culture, beautiful landscapes, charming towns, and some of the nicest people you will ever meet. It's no wonder that Illinois is home to more Fortune 500 companies than all but three states, including Lake County-headquartered companies like Walgreens, AbbVie, Abbott, Discover, Grainger, Baxter and Caterpillar, just to name a few. And more people are catching on. Electric vehicle companies like Rivian, Lion Electric and EVBox have moved in and are already growing. In fact, Site Selection magazine ranked Illinois third in the nation last year for company expansions. Being in Illinois means being in good company.
As the world recovers from the pandemic, reliable and robust supply chains have never been more important than they are today. Illinois embodies the true meaning of the word "heartland" as the full advantage of our central geography is realized by a top-notch infrastructure. You can hop a flight here and, in four hours or less, step off in any major U.S. destination. Examine a map of railroads and you will find that all seven of the nation's largest intersect here – the only state that can make that claim. Along with the country's third-largest interstate highway network and the third-largest inland freight hub, being in Illinois ensures that your goods and people can flow seamlessly around the world.
A PLACE FOR PURPOSE-DRIVEN PEOPLE
In Illinois, we are working to solve next generation business problems. Manufacturing think tanks like MxD and mHUB work with businesses across the country on digital manufacturing and increasing productivity. Illinois-based Argonne National Lab leads the nation in battery and other essential research. Rosalind Franklin University of Medicine and Research's Helix 51 in Lake County provides a fertile space for scientists, engineers and healthcare professionals to develop their ideas and start companies that will revolutionize medicine; see what the Chicago Tribune said about rapid life sciences startup growth in Lake County here. In fact, there is a robust network of incubators supporting growing companies in a wide variety of key industries like IT, life sciences, agtech and food.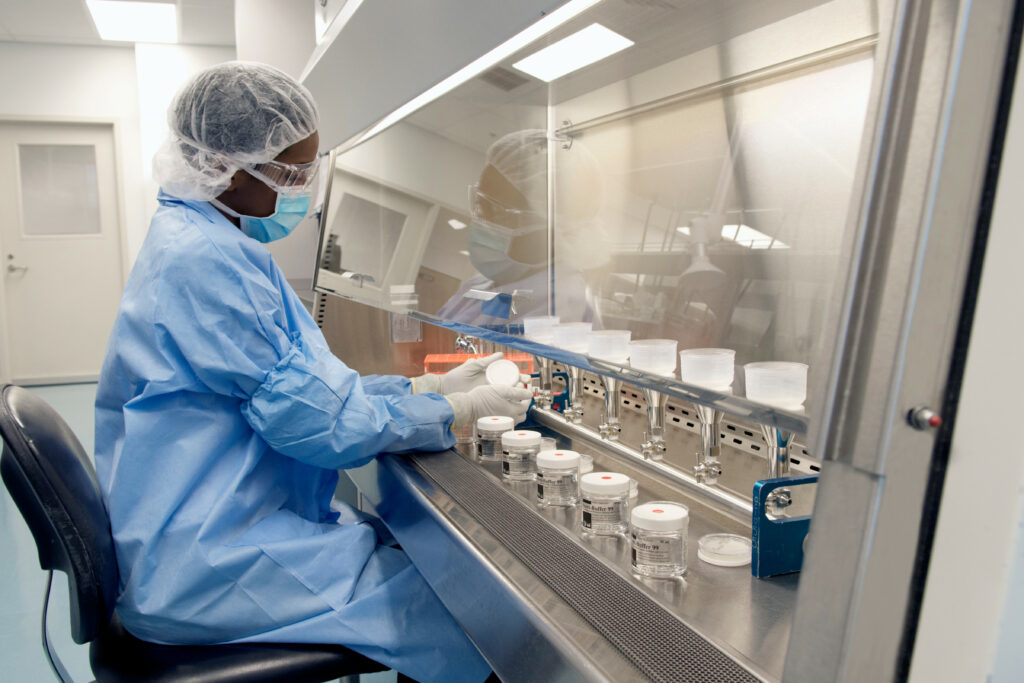 But what really makes Illinois hum is our most important resource – our people. It seems like every day brings another headline about how hard it is to find top talent. But did you know that Illinois graduates more engineers every year than Stanford, MIT, and Caltech combined? Or that the University of Chicago and Northwestern University are consistently ranked among the best universities in the world? Of our 6.5 million workers, one-third have a bachelor's degree or higher. Together, they make up one of the most diverse and productive workforces in the country. And we're investing in their future through wide-ranging engineering and technical training programs to support exciting new industries like electric vehicles.
A place where visionaries come to build their dreams. Home to some of the world's most successful companies. Seamless access to the world's biggest markets. A diverse and talented workforce. It all adds up to an engine of success for any business. Come see what all the excitement is about. Be where the action is. Be at the epicenter. Be in Illinois.
WHAT IS INTERSECT ILLINOIS?
We are indebted to Dan Seals for sharing his thoughts in this blog post, and we couldn't agree more on Illinois' vast strengths and talents. Dan is the Chief Executive Officer at Intersect Illinois – our partners in driving global business development in Lake County, and more broadly in the Chicago metro and across the state of Illinois. Intersect Illinois is a public-private partnership that shares LCP's mission to fuel job growth, investment and economic prosperity through collaboration and a unified approach to economic development. We are honored to be a part of their team to attract and retain talent and business in Illinois.
Learn more about Intersect Illinois and its new Be campaign here, and connect with us directly here to see how we can jointly help your business grow in Lake County.