Rosalind Franklin University (RFU) launched the Helix 51 incubator over four years ago to advance early-stage and start-up life science companies in Lake County, Illinois. Since its inception, Helix 51 has welcomed 15 companies specializing in fields such as oncology, cardiovascular health, infection disease, fibrotic disease and fibromyalgia.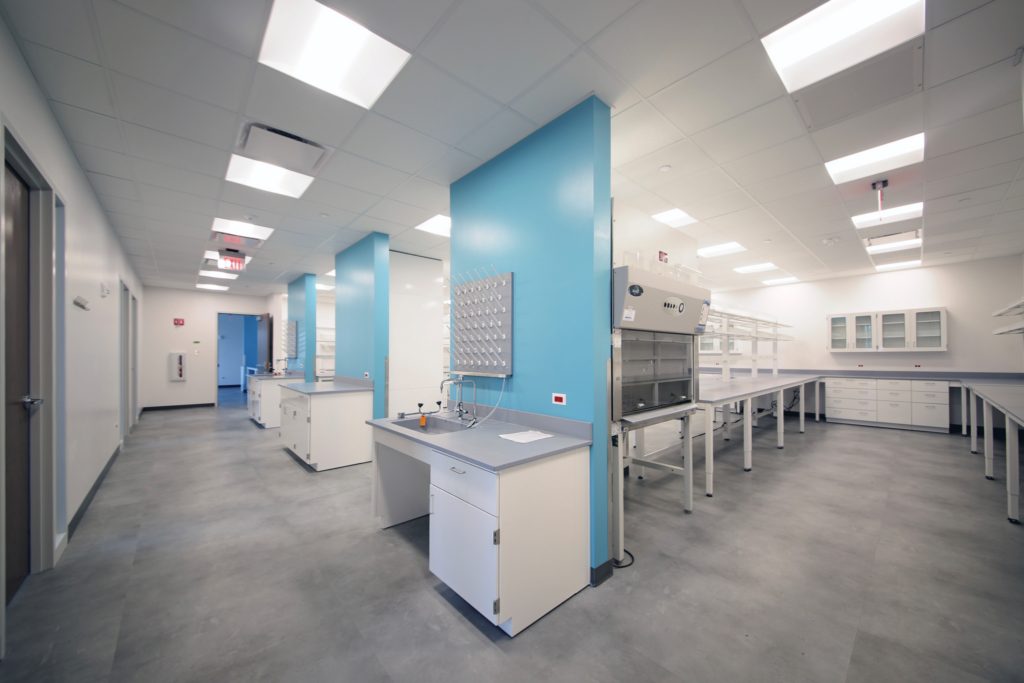 LCP has profiled many of the startups, including Covira, Everyplace Labs, and ARTEC Biotech, going in depth to look at the groundbreaking ways that they will change the life science landscape and have global impact.
Helix 51 also graduated one company, AirAnswers, which then became the first company to reside within the school's Innovation & Research Park (IRP). The IRP is a fertile environment for collaboration and creativity among academic and industry scientists, innovators and entrepreneurs. Through cutting-edge, in-demand laboratory and office space, users are encouraged to interact and share ideas, expertise and tools.
Using $2 million in matching funds from the Illinois Department of Commerce's wetlab buildout program awarded in 2022, RFU invested in the build out an additional 14,000 sq. ft. of wetlab space in the IRP that was recently completed and is now coming online. The new built-out lab space features:
8,000 sq. ft. on the first floor, divided into 2 spaces of approximately 4,000 sq. ft. each that can be used by one or two growing companies; and,

6,000 sq. ft. on the second floor, divided into 9 individual labs.
Each area has space provided for lab refrigerators/freezers, storage, and other scientific equipment. RFU has also provided chemical fume hoods and biosafety cabinets, and both spaces are also equipped with emergency power. Occupants of the spaces also have access to the IRP's 8 conference rooms and Harris Collaboration Zone as well as autoclave/glass wash and lab ice machines and a café. Also available nearby in the Helix 51 incubator is a new class 100,000 clean room and state-of-the-art lab equipment. Furthermore, the campus is located in an Illinois Enterprise Zone, giving prospective tenants fiscal incentive opportunities.
Avison Young is representing the space, and interested companies are encouraged to seize the opportunities quickly. Get the building specs in this brochure.
LAKE COUNTY IS LEADING IN LIFE SCIENCE
As part of the buildout, RFU expanded the Helix 51 incubator to handle additional lab-based companies – an important step because Helix 51 is the only biomedical incubator north of downtown Chicago.
Two new companies have signed on to the Helix 51 Incubator in the last 6 months: UP Oncolytics, a spinout from Advocate Aurora that was founded by a neurosurgeon and focuses on oncolytic viruses for treatment of glioblastoma, and Integrated Life Systems, a medical device company founded by two former Abbott executives.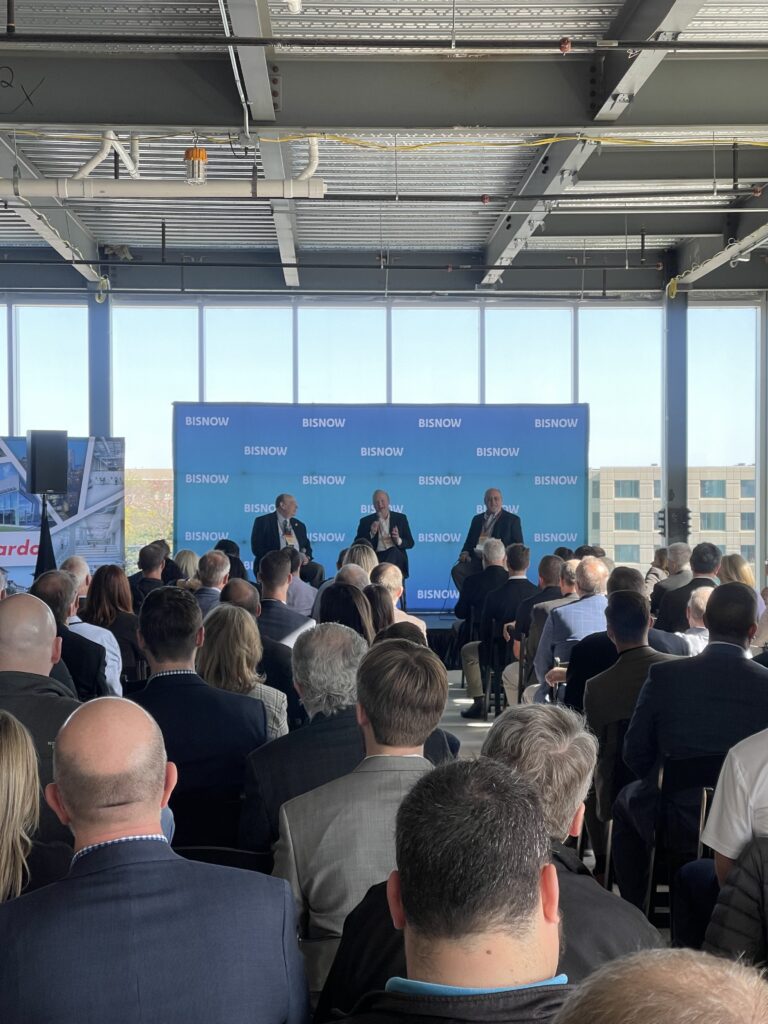 The flurry of activity at RFU has grabbed attention and confirmed what many economic development pros across the nation know: Chicagoland has quickly emerged as the life science industry's "third coast." Over 125 regional biotech leaders recently converged for the Lake County Bioscience Real Estate Summit to celebrate the industry's growth and marvel at the IRP, with representation from AbbVie, World Business Chicago, Aptinyx, Intersect Illinois, Jones Lang Lasalle and many other leading life science companies and architectural/engineering firms.
The summit zoomed in on Lake County's vibrant life sciences ecosystem, which includes 147 companies, supports 33,000+ jobs and generates $85 billion in worldwide sales.
Bisnow's participation in and coverage of the event highlighted Chicagoland's unstoppable force in the life science market. The region has leapt to No. 7 on CBRE's annual list of largest life science employment clusters, surpassing Philadelphia, Los Angeles and Minneapolis-St. Paul and becoming the highest-ranked noncoastal city on the 2023 list.
Major league pharmaceutical and biotech companies in Lake County like Abbott, AbbVie, Pfizer, Horizon Therapeutics, Takeda, Amgen and Fresenius Kabi have also powered the metro to #2 in the nation for pharmaceutical and medicine manufacturing. There is no end in sight, with Lake County's life sciences job market growing steadily at 10% per year.
The region is now poised to rise into the top 4 national markets, turbocharged by investments in talent and institutions like the IRP, and the landing of the Chan-Zuckerberg project – an instance in which Chicagoland life science leaders beat out 57 applications from 36 US cities to land $250 million to fuel lab infrastructure and research to propel growth and innovation in Illinois. It's no wonder that so many growing life science companies are taking an interest in the IRP and looking at ways to leverage Lake County's success.
READY TO GROW YOUR COMPANY?
LCP has over 25 years of experience driving economic growth in Lake County, Illinois and the resources to take your growing life science company further. Learn more about Lake County's strong life sciences market and request our support here.