Based on job growth and investment, business has never been bigger in Lake County, Illinois. Lake County Partners is poised to stoke the success with a strategic workplan focused on business retention and attraction, which is leveraging Lake County's incredible talent, real estate, and quality of life, and resulting in significant investments.
"In the last four and a half years, Lake County Partners has fueled $810 million in direct capital investment, created nearly 4,200 new jobs and retained over 4,723 existing jobs," says Lake County Partners' Director of Business Development Director Ron Lanz. "I am currently managing a robust project pipeline, with 42 projects in key industries like advanced manufacturing, life science and sustainable energy. Our involvement with the Greater Chicagoland Economic Partnership is also opening up new business attraction opportunities. In my conversations with business leaders, their optimism remains strong, so I expect to see continued investment and growth in the back half of 2023."
One in every 7 local jobs is in manufacturing, and Lake County has two times the workforce to support it than other similarly-sized communities. Top talent, coupled with innovation, leading-edge technology, access and infrastructure, are among the many reasons that local leaders are choosing the area to grow. The industry has become a major focus of Lake County Partners; as a result, many local employers are enlisting Lake County Partners' support as they make major expansion and hiring decisions.
Over the past year alone, Lake County Partners has been directly involved in brokering deals for a variety of manufacturers – work has included coordinating economic incentives, tapping into workforce initiatives, finding space, making connections and producing ribbon cuttings and ground breakings. Examples of recent wins follow.
RECENT MANUFACTURING WINS IN LAKE COUNTY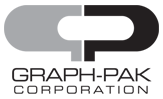 Belle Aire Creations, a creator of market-leading fragrances and flavors for the world's leading brands, worked with LCP to celebrate a sustainable 40,000 sq. ft. facility in Round Lake Park, a short distance away from its main campus in Mundelein. The new facility quadrupled the company's manufacturing footprint, and created 15 new jobs that shortened lead times and increased capacity. The company is also currently expanding in Libertyville with a new global headquarters and creative center.
Graph-Pak Corporation, a 35-year leader in the design, manufacture and distribution of paperboard packaging, relocated into a 207,000 sq. ft. facility in Island Lake. The project represented a $7 million capital investment and created 110 new jobs. LCP worked with the state and leveraged Enterprise Zone economic incentives to keep Graph-Pak in Illinois.
Quaker Houghton, a global leader in industrial process fluids, committed to a $25 million retrofit and expansion of portions of its 75,000 sq. ft. Zion facility.
LCP teamed with the state to provide Enterprise Zone economic incentives, including those that exempted the company from state and local sales taxes on eligible building material purchases to offset project costs. The project retained 31 employees and created 10 new jobs.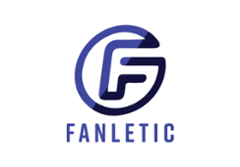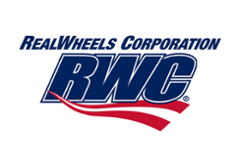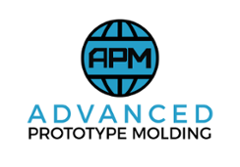 Margolin Fanletic, an Illinois-based e-commerce apparel and shoe retailer, purchased a 232,000 sq. ft. building in Gurnee to expand its warehouse and distribution operations.
This $17 million capital investment created 40 new jobs. LCP worked with the company to leverage Enterprise Zone economic incentives and defray a portion of the retrofit expenses.
Since 1978, RealWheels has manufactured stainless steel accessories for heavy-duty trucks and vehicles. With demand growing and new product development underway, RealWheels worked with LCP to expand into a 65,000 sq. ft. facility in Zion. LCP coordinated with city officials and the state to help RealWheels tap into TIF, EDGE, and Enterprise Zone incentives. As a result, RealWheels invested $6 million, retained 45 local employees and hired 15 new people.
For more than 40 years, Advanced Prototype Molding (APM) has been providing its prototype molding services via a wide range of capabilities including 3d printing, RTV molding, and tool and die. With business booming, APM made a capital investment of $5 million to expand into a new 50,000 sq. ft. facility and create 45 new jobs in Wauconda. With LCP's help, APM tapped into a suite of incentives including TIF, Enterprise Zone, and EDGE.
BECOME ONE OF OUR SUCCESS STORIES
The good news doesn't end here. Review other recent wins, and keep an eye on our social media, blog and news to know more about businesses in Lake County, Illinois and access our Lake County data hub.
Lake County Partners has over 25 years of experience driving economic growth and the resources to take your growing company further. Learn more about Lake County's advanced manufacturing market and request our support here.