Lake County's workforce literally stands apart from peer regions across the country. Case in point, Lake County has two times more manufacturing talent than the national average for similarly-sized communities. Much of the success is owed to the vast network of local partners who work together to give students the tools that they need to forge rewarding careers and support business needs.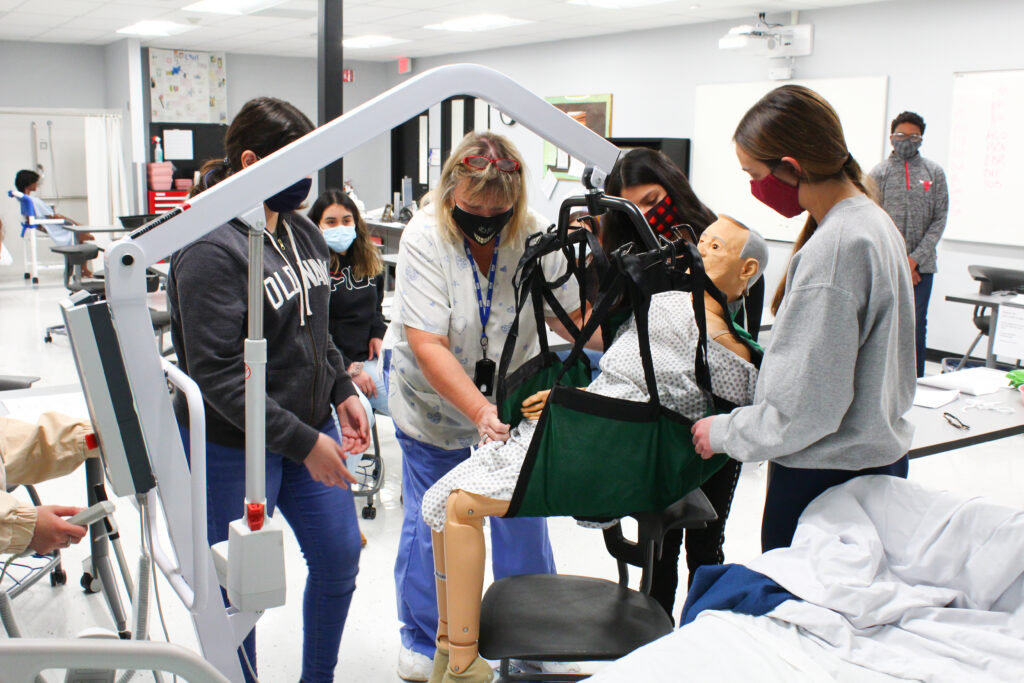 The Lake County Tech Campus, well-regarded as one of the best career and technical education training facilities in the Midwest, is a prime example of this. It was established in 1977 as a means of pooling together local educational resources to educate high school students. The institution acts as an extension of 22 area high schools in both Lake and McHenry counties. This year, the Tech Campus welcomed 1,900 students—its largest cohort in the past 10 years, which solidified its position as the largest career technical secondary educational center in the entire state of Illinois. It is also the largest career center in the state, both in space and student population.
"Recent enrollment is a testament to our reputation for providing high-quality educational training," says Tech Campus Principal Derrick Burress. "Through our connections with local schools, the College of Lake County and business leaders, we are arming high school students with the skills and resources that they need to choose suitable career paths and forge rewarding careers."
Each day, students from across the county and beyond come to the Grayslake campus for a two-hour session in the career pathway of their choice. Twenty-two programs are offered in Lake County's most in-demand industries like welding, industrial technology, healthcare, EMTs and fire fighters. Classes are standards-based which allows students some freedom to explore at their own pace, through hands-on, experiential learning. Lessons intentionally reinforce the notion of having "a calling," or a purpose that students can explore beyond the classroom walls.
The Tech Campus not only provides an environment that supports and nurtures a variety of learning styles, it also offers an opportunity for students to earn up to 9 college credits at no cost through a dual credit program with the nearby College of Lake County (CLC). Credentials are stackable, so students can use them to supplement post-secondary education as they zero in on a long-term career path.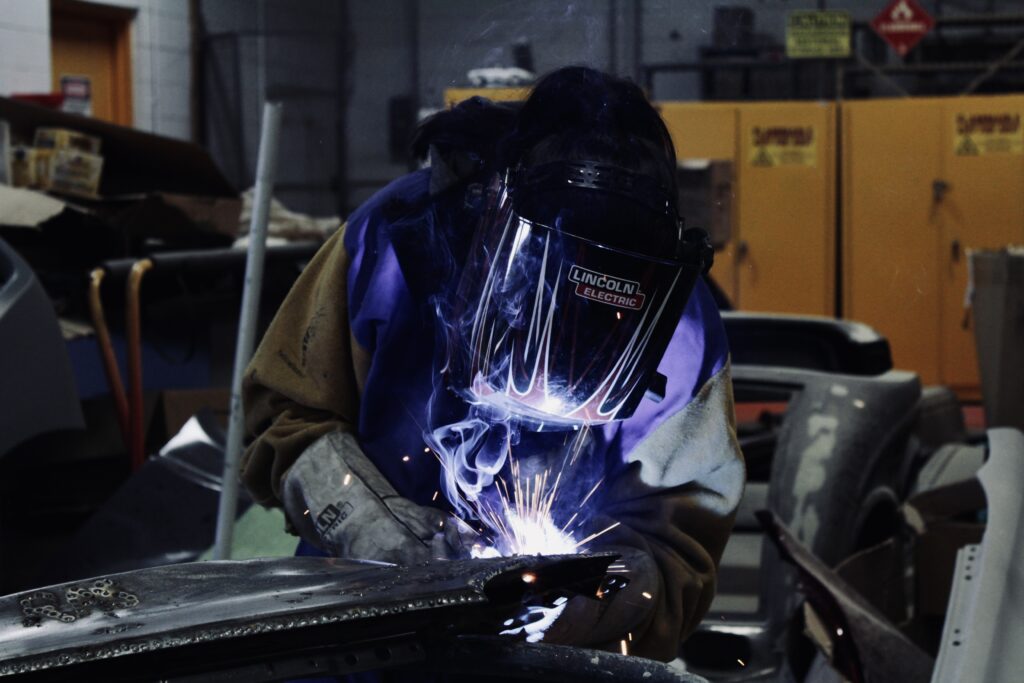 "Our relationship with the Tech Campus is very collaborative," notes Sarah Stashkiw, the Director for P-20 Educational Partnerships at the College of Lake County. "In response to employers' demand for industrial maintenance skills, we worked with the Tech Campus to establish a dual credit program for high school students at our new, cutting-edge Advanced Technology Center (ATC) in Gurnee. Because the program is dual credit, students are receiving in-demand training while earning both high school credit through the Tech Campus and free college credit through CLC."
Relationship-building is emphasized, with students relying heavily on local business leaders, also known as "advisories," who help them align their training with the skills expected to be needed in the next 3 – 5 years. Over 350 local business and industry partners provide advisory committee members, internship and job shadow opportunities, apprenticeship sites, field trip sites, and/or donations to the Technology Campus each school year. These companies support the mission of Career and Technical Education which allows the facility to offer the highest quality programming of any Area Vocational Center in Illinois.
"Tech Campus has always looked to partner with businesses and institutions, and this is highly evident in our new Industrial Technology Program at the ATC of CLC. This program brings students to the ATC to learn state of the art manufacturing techniques that can be used at businesses throughout the area," said Tech Campus and ATC Industrial Technology Instructor, Dave Wooten.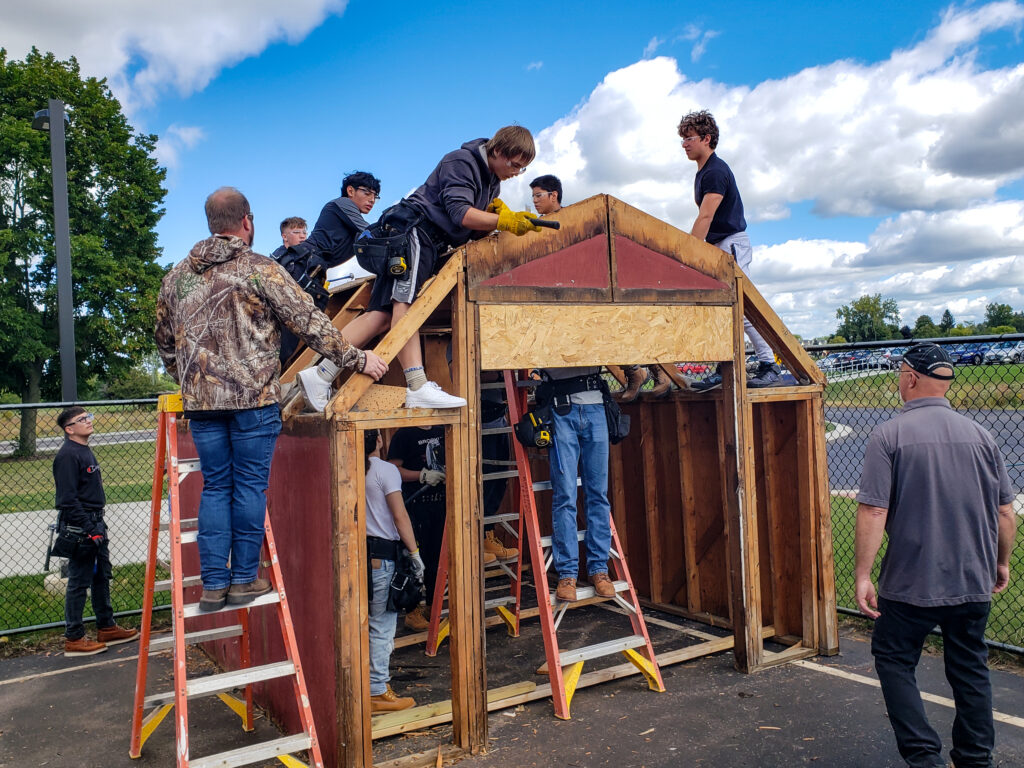 This model highlights Lake County's ingrained sense of community and the close local connections between education and employers. For example, when budding firefighters needed real-world experiences, the Village of Grayslake donated a fire truck for training. Similarly, students in the automotive repair track benefit from cars donated by local businesses and residents.
Later this year, the Tech Campus will also supplement its programming by rolling out a new career pathway endorsement certification, similar to what was recently embarked upon in Grayslake. A coordinator will serve as the liaison between businesses, students and schools.
"The Tech Campus' impact on students and the wider Lake County community is immense," said Brian Floore, the school's new construction skills and management teacher who graduated from the Tech Campus in 2003. After working in the trades, he returned to teach. "The Tech Campus really helped me hone in on my interests and talent. Because of the guidance that I received, I began building a career as soon as I graduated. Coming back as an alumnus to teach has been a full circle moment. I am using my professional experience to give back to the students and help them launch their lives beyond school."
HOW CAN YOUR COMPANY JOIN IN THE SUCCESS?
The Tech Campus continues to add to its robust list of community connections. Business leaders who are interested in learning more can take a virtual tour here, contact Tech Campus Principal Derrick Burress at 847-543-6003 or dburress@techcampus.org or get in touch with us here to see how we can help you can connect with the school's talent.