The Regional Transportation Authority (RTA) is currently developing the 2023 Regional Transit Strategic Plan for Northeastern Illinois to address challenges and leverage opportunities for transportation. RTA is making a concerted effort to engage and collaborate with stakeholders, and Lake County Partners' president and CEO Kevin Considine was honored to recently share the organization's thoughts in the following Q & A blog post. Learn more about the plan and share your input here.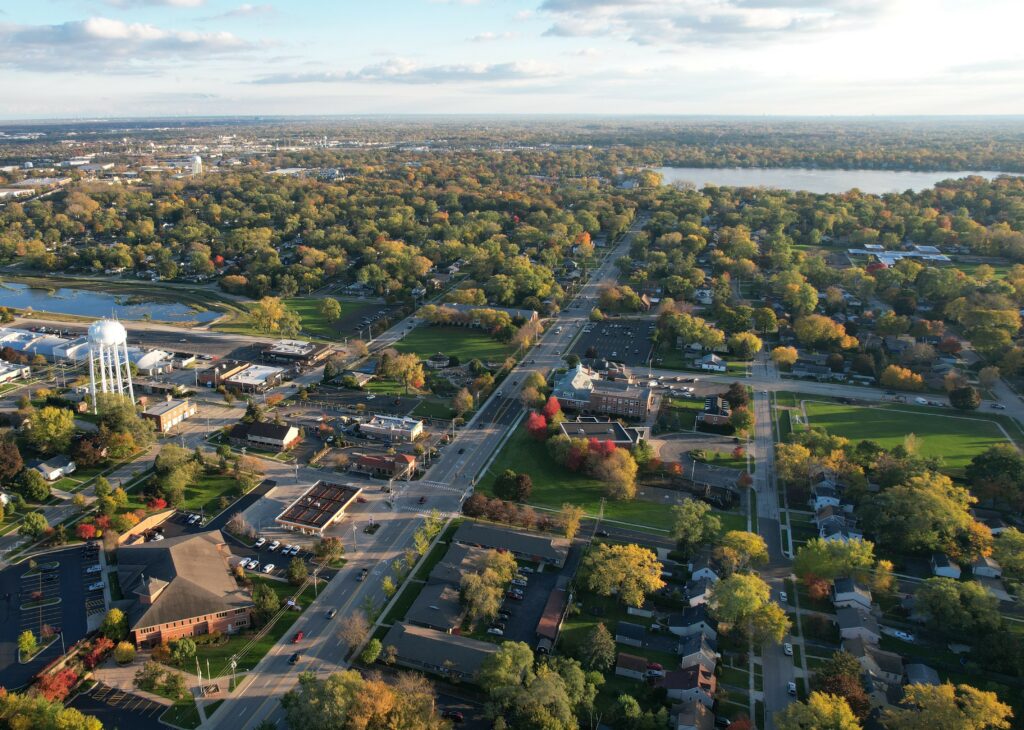 Why are you passionate about transit?
As a suburban economic development organization, people generally think that our work is about recruiting companies to invest in Lake County—and that's definitely part of our mandate. A growing part of our work, however, is about making sure that other systems like education, housing, and transportation and transit networks are built in ways that make it possible for people to work and lead balanced lives. If we think holistically and build those networks of systems to support workers and the businesses that employ them, companies and talented individuals will choose Lake County. Transit is an important part of that multi-dimensional approach to economic development.
What do you see as the greatest challenge and opportunities for the Chicago region's transit system over the next ten years? What is the biggest barrier to realizing these opportunities?
One of the biggest opportunities for transit systems is the rather unprecedented break in the way that things have always been done. Before the pandemic, for example, some transit schedules in Lake County had been static for decades. In many cases, this meant that service schedules favored the 8 a.m. to 5 p.m. worker and assumed that the primary role of the transit system was to get workers from homes in the suburbs to office buildings downtown, but that's not the case anymore. One in seven jobs in Lake County is in the manufacturing industry, which is a 24/7 workplace and happens in industrial parks that usually aren't in the city centers. The biggest obstacle will be the pressure to "return to normal" instead of moving on to a way of operating that best serves those who need transit most.
Looking ahead, what future force of change has the greatest potential to transform or disrupt our region's transit system?
Even before the pandemic, we were facing shifts in the ways people work (the rise of the gig economy and the impacts of automation), the ways people shop (the explosion of e-commerce and multi-channel retail), and the ways families live (an interest in a broader mix of housing typologies within walkable communities). The pandemic threw gasoline onto these fires of change, and I don't think that we've yet seen things settle out yet. This has ripple effects over lots of policy issues, including transit.
Decades of underfunding have left the transit system in a constant state of austerity. Tradeoffs are almost always necessary when making decisions about improvement and expansion of the system. How do you recommend investing in the system to achieve the greatest regional impact?
Limits on resources will always be a challenge. We need to think of our regional transit as a true multi-modal network, not as separate transit systems that each operate in their own. Can we think about service, facilities, and operations in a truly integrated way regardless of what kind of vehicle is being used? Instead of thinking about how to allocate funds across city vs. suburbs and buses vs. trains, we need to zoom out and look at the big picture. Funding sources will be most effectively leveraged, and users will be most effectively served if we think about how these systems can function together.
What can we learn from efforts to advance equity in other public spheres and apply to transit to make a tangible difference?
Moving forward to a more just and equitable future will only be possible when conversations about planning (transit or otherwise) are done in an intersectional and expansive way. This definitely means including a diverse group of those who already use or even depend on transit but needs to go further to include those who haven't traditionally ridden transit to better understand why they haven't. How can we grow those who are engaged in the conversation and those who use the system? Who are the partners in transit that may not yet realize that they have a stake in the transit future? For example, pre-pandemic, we worked with Metra and a group of employers to fund a pilot of expanded reverse– commute train service. To our knowledge, it was the first privately funded public transit program in the region. How can we build on that idea to grow the discussion and find new solutions?
Regional mobility impacts everyone but is competing for attention among many worthy public policy issues. What, in your experience, has been the most successful way to engage people about transit issues?
In many ways, transit in and of itself, isn't the most compelling topic. What can be compelling, however, are all the things that transit can support. The conversation isn't really one about transit because transit is really just a means to an end. Transit allows us to have more sustainable communities. Transit allows us to improve our quality of life by reducing congestion and traffic. Transit allows everyone access to employment, healthcare and recreational opportunities that make living in our region great. When you think about it that way, transit's value is more clear and compelling.