Earlier this year, the Chicago Tribune reported on Lake County's huge boom in advanced manufacturing. The article discussed why local trends are emblematic of those seen nationwide—the industry has seen record growth as the economy expands and continues to recover from the pandemic. Month after month, manufacturing has continued to expand, with many companies creating new jobs and adding shifts to meet increased demand. Simply put, there has never been a better time to celebrate October's "Manufacturing Month" than this year.
In Lake County, the second largest manufacturing county in Illinois, COVID-19 merely accelerated a trend that was already in place. Over the last two years, manufacturers have added 520 new factory jobs and invested approximately $180 million in land, buildings, equipment and more. Advanced manufacturing now employs nearly 51,000 people in Lake County, generating $35.7 billion in economic output per year and contributing more than 27% of Lake County's gross domestic product. With 1 in 7 workers now in manufacturing, the industry is a major driving force in Lake County's economy.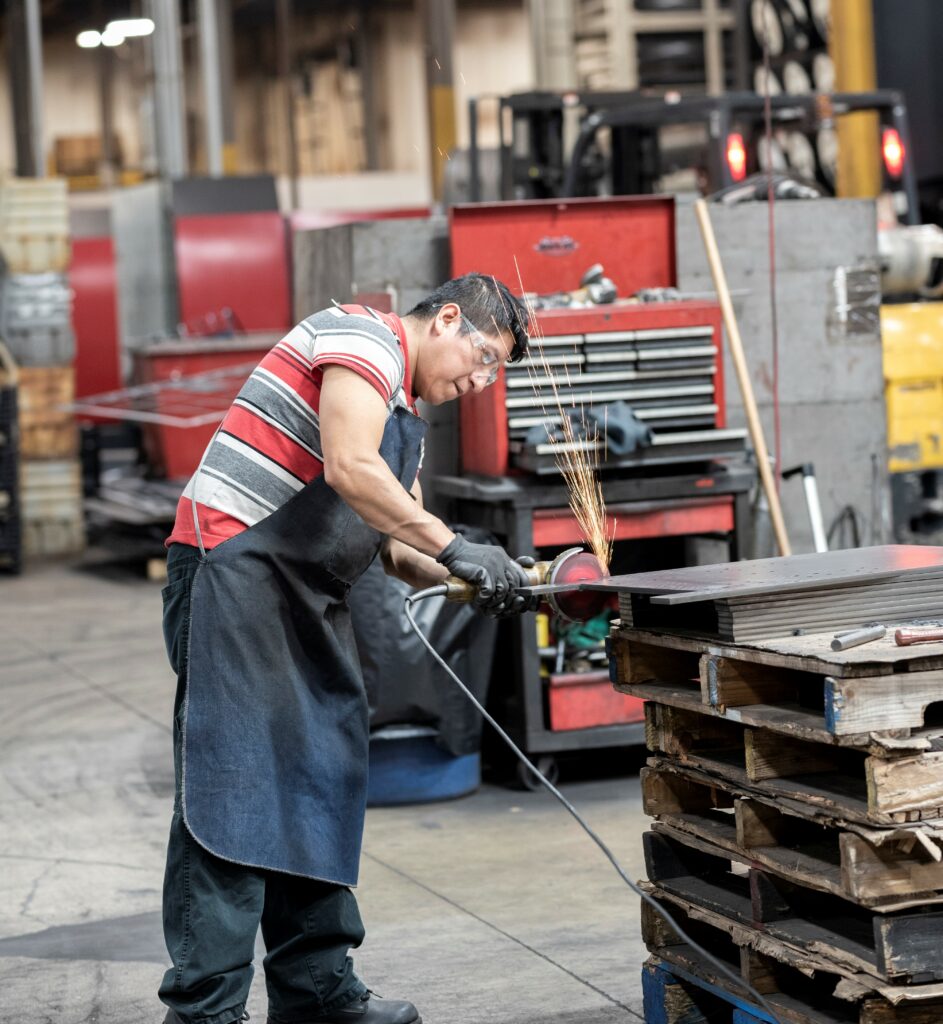 WHAT'S BEHIND THE SUCCESS?
Top talent, advanced manufacturing innovations, leading-edge technology, reliable infrastructure, affordability and location are among the many factors driving local industry growth. Lake County has a pipeline of well-trained, qualified and eager workers who excel in a manufacturing environment. In fact, with Lake County's 52,313 industry workers, it has TWICE the manufacturing talent than the national average. Importantly, the workforce is also diverse, with females representing 41%.
Lake County's tremendous workforce is largely owed to the infrastructure of education that supports it. Through tours of state-of-the-art facilities, students and teachers are exposed to the rewarding career paths available in manufacturing. Connections between students and companies are further reinforced at institutions like the Lake County Tech Campus, which is widely-regarded as one of the best career and technical education training facilities in the Midwest. The Tech Campus has the largest career technical secondary educational system in Illinois, representing nearly 1,800 high school students from 22-member high schools in both Lake and McHenry counties.
Next door at the College of Lake County (CLC), 40% of majors directly correlated with the most in-demand jobs. CLC currently offers 35 career programs; through business intel, including that provided by Lake County Partners, CLC is able to efficiently tailor its programs and ensure that graduates have the skills that employers need. CLC's capacity to meet demands is further expanded by the college's recent investment in its Lakeshore campus, which brought welding and mechatronics to downtown Waukegan and doubled its capacity for the programs. CLC is also gearing up for its new Advanced Technology Center—the facility is expected to open in Gurnee next year. It will provide 182,000 sq. ft. of new hands-on learning space and become the focus of economic development opportunities for welding and numeric control (CNC). In celebration, CLC is embarking on a series of exciting events this month and inviting the public to take part.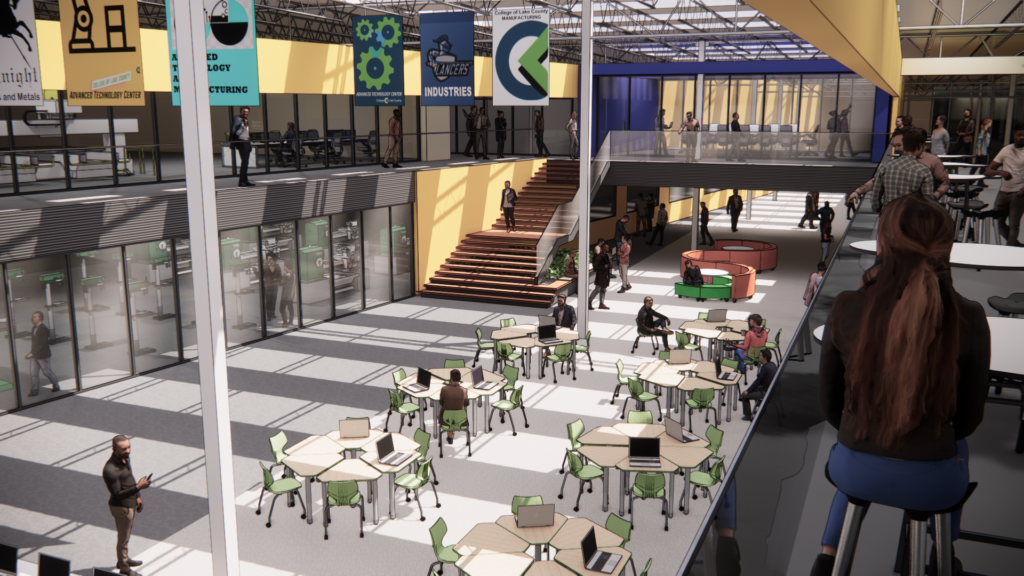 HOW CAN YOU TAKE ADVANTAGE OF THE MOMENTUM?
As the county's primary point of contact for businesses, Lake County Partners is skilled at meeting with company leaders, assessing needs, and assembling resources to address issues and pave the way for growth. In connecting with us, your company can tap into Lake County's robust talent pipeline, explore incentives, leverage communications, and identify opportunities for future growth. As a non-profit organization, we provide these services at no cost. Contact us and see how you can capitalize on Lake County's outstanding manufacturing success.