2021 kicked off with a bang, and it's been going strong ever since. As we approach the midway point of the year, we are reflecting on the top successful projects of the first six months. Though the COVID-19 epidemic lingers, the outlook is extremely positive. Illinois has transitioned into Phase 5, marking a return to business as usual. Though there are still challenges ahead for some of our smaller businesses as they adapt to changing consumer preferences, we forecast that government relief will continue to expedite the recovery.
The most recent unemployment rate for the county tracks at 5.7%, signifying huge progress and indicating that there are more than 42,000 people working the county than at this time last year. Though the labor force is still down from our pre-pandemic peak, we expect it to continue to rebound in the fall as school and childcare operations normalize.
Along with our partners, we remain laser-focused on ensuring that companies have what they need to safely resume operations. We have spent the first half of the year building on the tremendous progress that we are seeing in Lake County's key industries; in particular, there has been a boom in manufacturing and life sciences in response to the pandemic. Many prominent corporate leaders have stepped up to meet local needs, and they are also behind the very technologies that are now benefitting the global community. It is with great pride that we survey the top accomplishments of the first six months of 2021:
HORIZON THERAPEUTICS' HEADQUARTERS MAKEOVER
After finalizing a deal to buy the 70-acre former Takeda property in Deerfield, the company unveiled its exciting plans for the space and began welcoming employees back to a cutting-edge office.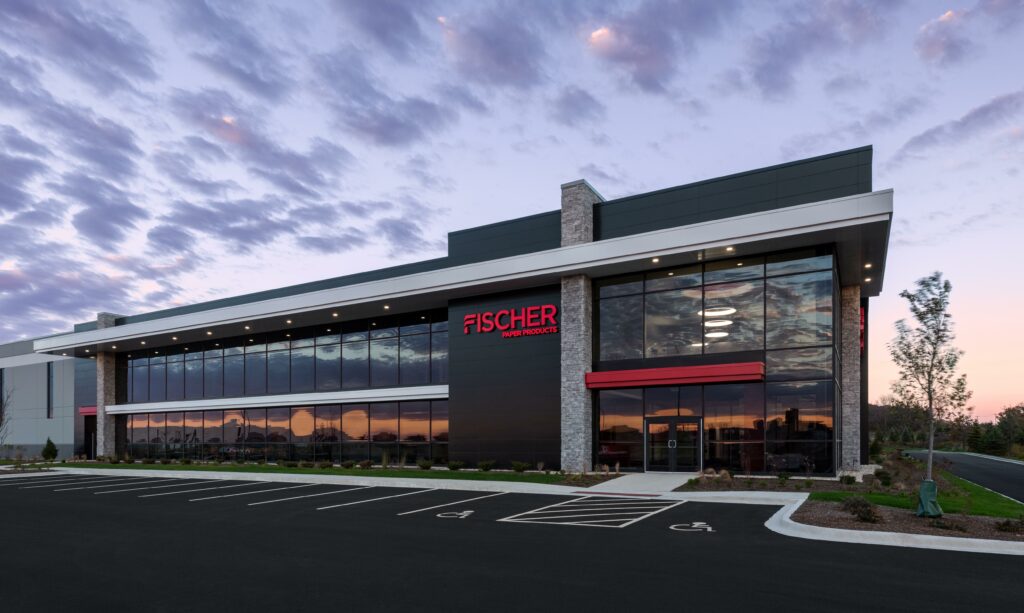 FISCHER PAPER PRODUCTS' GRAND OPENING
This exciting project came to fruition thanks to collaboration among the Village of Gurnee, Illinois DCEO and Lake County Partners, setting the stage for a new manufacturing facility and creating 25 new jobs.
ROSALIND FRANKLIN'S INNOVATION & RESEARCH PARK FIRST ANNIVERSARY
Rosalind Franklin University of Medicine and Science celebrated this exciting milestone for its $50 million, 100,000 sq. ft., state-of-the-art facility that has cemented Lake County's position as a leader in life sciences. The park will accelerate Rosalind Franklin's nationally-recognized research and support collaboration among academics, scientists, innovators and entrepreneurs. The first commercial tenant, Inspirotec, was founded by a former scientist from Abbott. Several new biomedical companies, including Covira Surgical, Voyant Diagnostics and Quantitative Neural Analysis, have also signed on to the facility's Helix 51 incubator—a space that provides state-of-the-art laboratories for faculty and commercial startups, as well as small to mid-sized national and international biotech firms.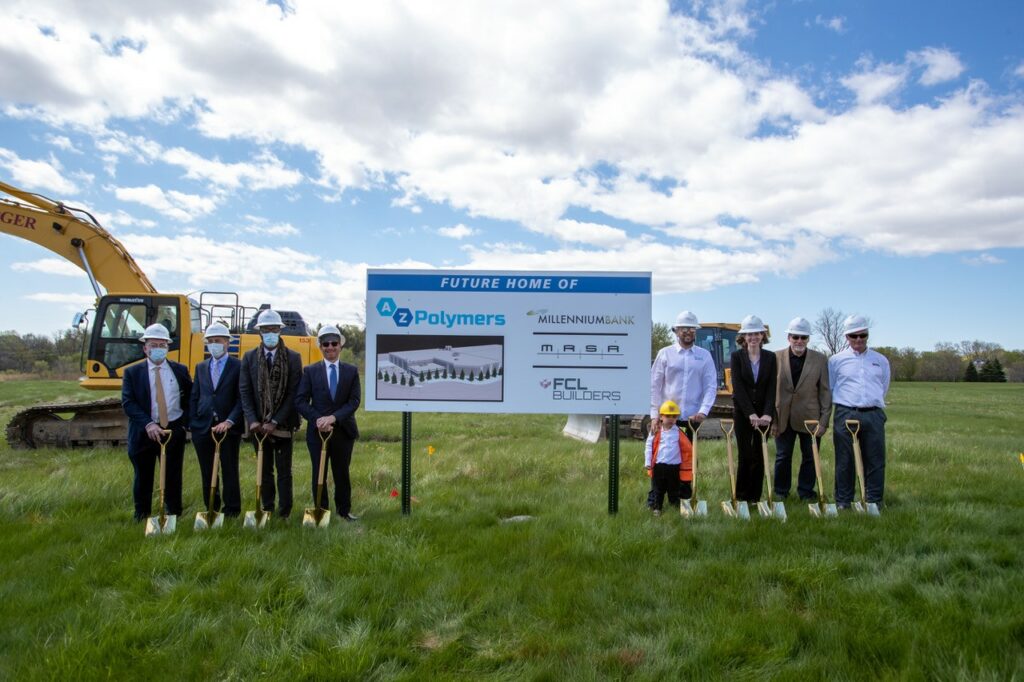 AZ POLYMERS' GROUNDBREAKING
This long-standing Lake County manufacturer celebrated the completion of its new headquarters in Antioch, paving the way for new jobs and anticipated growth that will increase its workforce 10% each year for the next 5 – 10 years.
LIFE SCIENCE PARTNERSHIPS
In an inspiring partnership between Horizon Therapeutics, Lundbeck, Takeda, iBIO, the Health Department and Lake County Partners, two new community vaccine clinics were established to meet community needs and ensure vaccine equity. Baxter International also partnered with the Health Department to meet vaccine needs in Round Lake Beach. Baxter has also partnered with MedTech to support a new innovation hub that will accelerate medical device startups.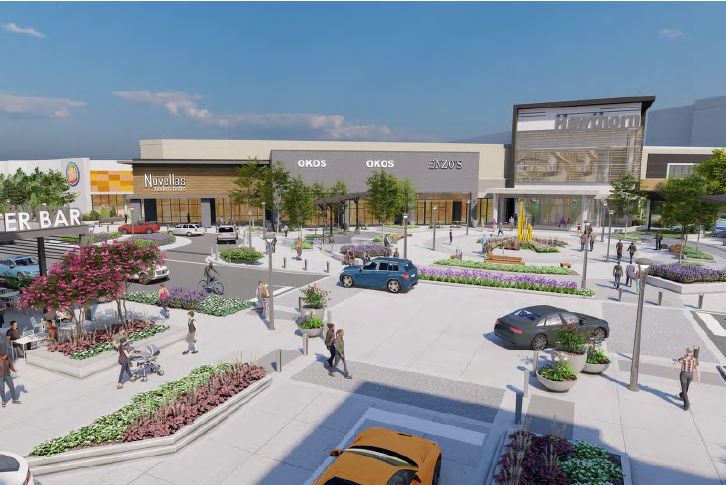 HAWTHORN MALL RENOVATION
A $250 million dollar renovation on this property to transform it into a regional lifestyle center has made the project one of the biggest and most anticipated projects in Vernon Hills history.
NEW COLLEGE PROGRAMS
The College of Lake County (CLC) announced the launch of its new world-class Advanced Technology Center in Gurnee that will further serve the manufacturing community by providing career pathways. CLC also announced its partnership with MxD to expand its apprenticeship program and create a manufacturing talent pipeline suited to future business needs.
WAUKEGAN NATIONAL AIRPORT CUSTOMS BUILDING RIBBON CUTTING
A $2 million investment made this new facility possible, ensuring that the airport complies with strict Department of Homeland Security requirements and will be able to receive international flights for the next 20 years.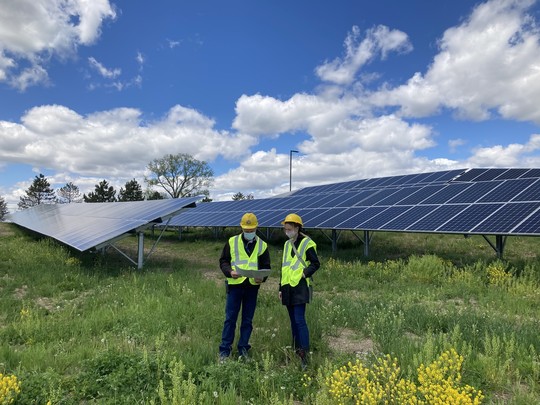 SOLSMART DESIGNATION
Lake County earned the highly-coveted Gold designation from the national SolSmart program, making it faster and easier for businesses and homes in unincorporated areas to transition to solar energy.
TOP RANKINGS
Lake County companies continued to rake in the praise in national rankings. Mesirow Financial, Horizon Therapeutics, First Bank of Highland Park and RevenueWell were recognized on the Crain's Chicago Business Best Places to Work List. Great Place to Work also congratulated AbbVie, Lundbeck and Horizon Therapeutics for being at the top of the healthcare and biopharma industries and singled out Abbott, Alight, Lundbeck, Takeda, Zoro, Synergy Flavors and Horizon Therapeutics as being among the best workplaces in the region.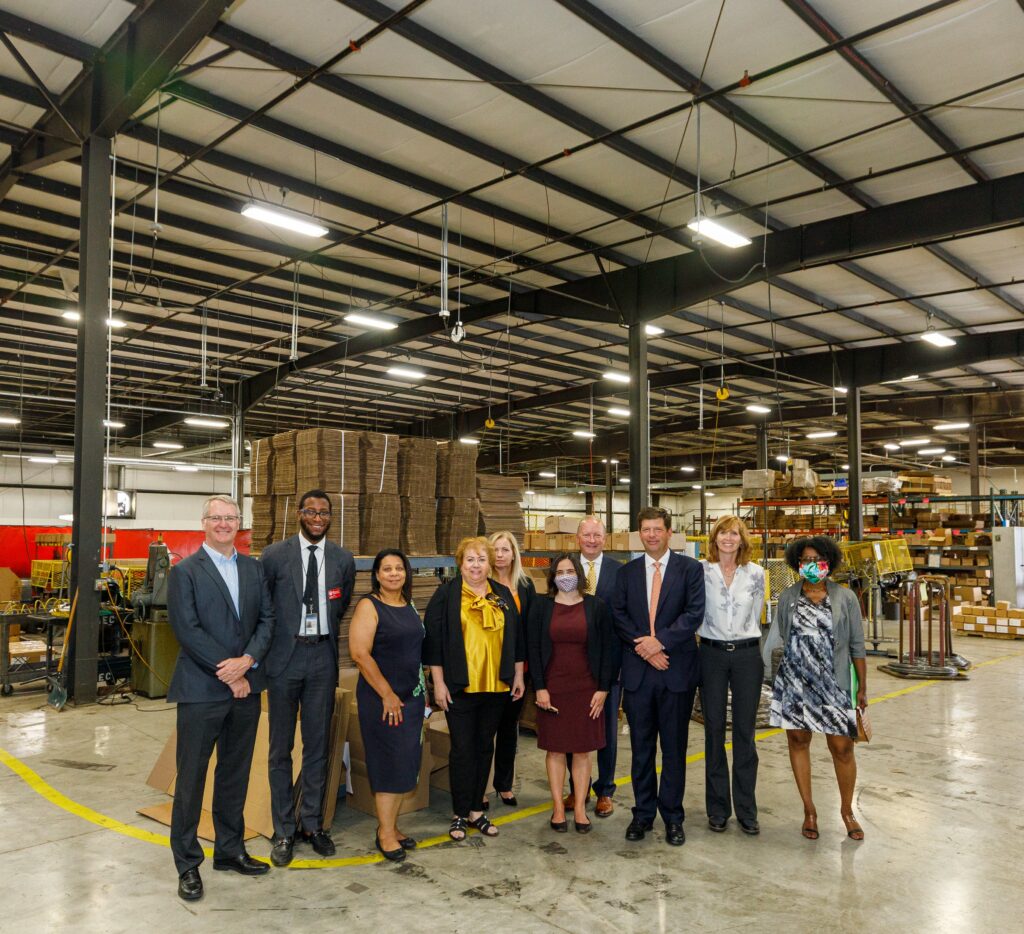 COMPREHENSIVE ECONOMIC DEVELOPMENT STRATEGY LAUNCH
The final accomplishment that we'd like to draw your attention to is one that we are particularly excited about, as it is certain to pave the way for a very busy back-half of the year. We received a $110,000 federal grant to lead the development of a new Comprehensive Economic Development Strategy (CEDS) that will create jobs, fuel collaboration and strengthen Lake County's economy. Work is already underway to move the initiative forward, and we expect that it will conclude in early 2022 with strategic recommendations that we will move quickly to implement.
NEW JOBS & INVESTMENT
Over the past two years, Lake County Partners has been directly involved in creating 2,770 new jobs, retaining 1,478 new jobs and fueling more than $290 million in direct capital investments. We look forward to building on our momentum, and sharing our continued success with the local community.