2022 was a pivotal year for educational investments in Lake County. Local educators understand that innovation, technology, research and training are necessary to build the workforce that businesses need now, and in the future—and they have prioritized spending to create new career pathway programs, support startups, build lab space and train students with in-demand skills that can propel success in key industries like life science, advanced manufacturing and healthcare.
The year's most notable achievements spanned all ages, once again demonstrating the power of Lake County's educational system and its ability to nurture talent from kindergarten through high school and beyond.
ROSALIND FRANKLIN UNIVERSITY
Rosalind Franklin University (RFU) launched the Helix 51 incubator nearly four years ago to advance early-stage and start-up companies. Since its inception, Helix 51 has welcomed 9 companies specializing in fields such as oncology, cardiovascular health, infection disease, fibrotic disease and fibromyalgia, with a tenth about the begin.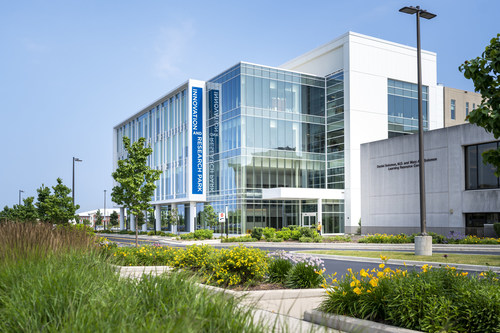 Helix 51 graduated one company, AirAnswers, which then became the first company to reside within the school's Innovation & Research Park (IRP). Using $2 million in matching funds from the Illinois Department of Commerce wetlab buildout program (with RFU matching another $2 million), RFU is now building out more than 14,000 sq. ft. of additional wetlab space in the IRP that will come online in Q2 2023.
As part of that buildout, RFU will expand the Helix 51 incubator to handle an additional 9 lab-based companies – an important step because Helix 51 is the only biomedical incubator north of downtown Chicago. RFU is also in advanced discussions to bring in an out-of-state biotech company to the third floor of the IRP.
This year, RFU's new College of Nursing also received approval from the Higher Learning Commission to offer a Master of Science in Nursing for Entry into Nursing Practice (MSN-ENP) degree program, which is designed to fuel talent and meet healthcare demands in the region.
RFU also recently partnered with LCP to host an ongoing monthly BioInnovations Speaker Series to address key issues in healthcare and biomedical research through a hybrid format of both live and virtual meetings. This program consists of both RFU leading faculty researchers in key disease areas as well as regional industry leaders involved in these diseases.
COLLEGE OF LAKE COUNTY ADVANCED TECHNOLOGY CENTER
In 2022, the College of Lake County celebrated the grand opening of its crown jewel of manufacturing education: the incredible Advanced Technology Center (ATC) in Gurnee. The ATC is a former big box store that is being thoughtfully transformed into a 142,000 sq. ft. center for manufacturing education. It will strengthen Lake County's workforce by providing industry-relevant career pathways focused on industrial technology, fabrication, and welding. Phase 2 of the project, currently under consideration, will reimagine the other half of the facility and reflect the input from the broader community and local manufacturing leaders.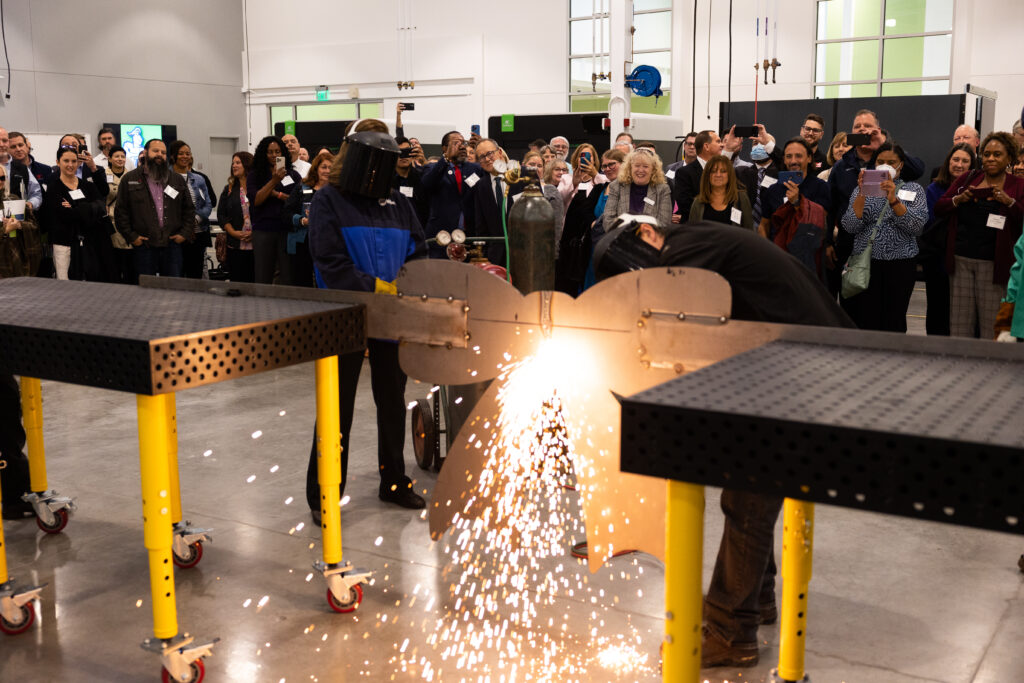 The ATC is critically important for business retention and attraction. Though the local manufacturing labor force has grown 3.6% over the last year alone (representing 2,200 new workers), it is estimated that some manufacturing occupations will see up to a 20% increase in employment growth over the next six years. The ATC will strengthen Lake County's talent pipeline to meet those future needs.
In the short time since the ATC opened, its impact has been immense—prior to its existence, CLC averaged 115 welding students. This semester, which is the first-time offering classes at the ATC, there are over 200 students. With the launch of the new program and facility, CLC can teach and train upward of 700 students annually.
With the ATC now open, CLC turns its attention toward raising awareness of this powerful symbol of Lake County's investment in workforce development. LCP is leading the way on tours for manufacturers, municipal leaders and the broader business community.
LAKE COUNTY TECH CAMPUS
The Tech Campus is well-regarded as one of the best career and technical education training facilities in the Midwest. It was established nearly fifty years ago to pool together local educational resources to educate high school students. Today, it is an extension of 22 area high schools spanning Lake and McHenry counties.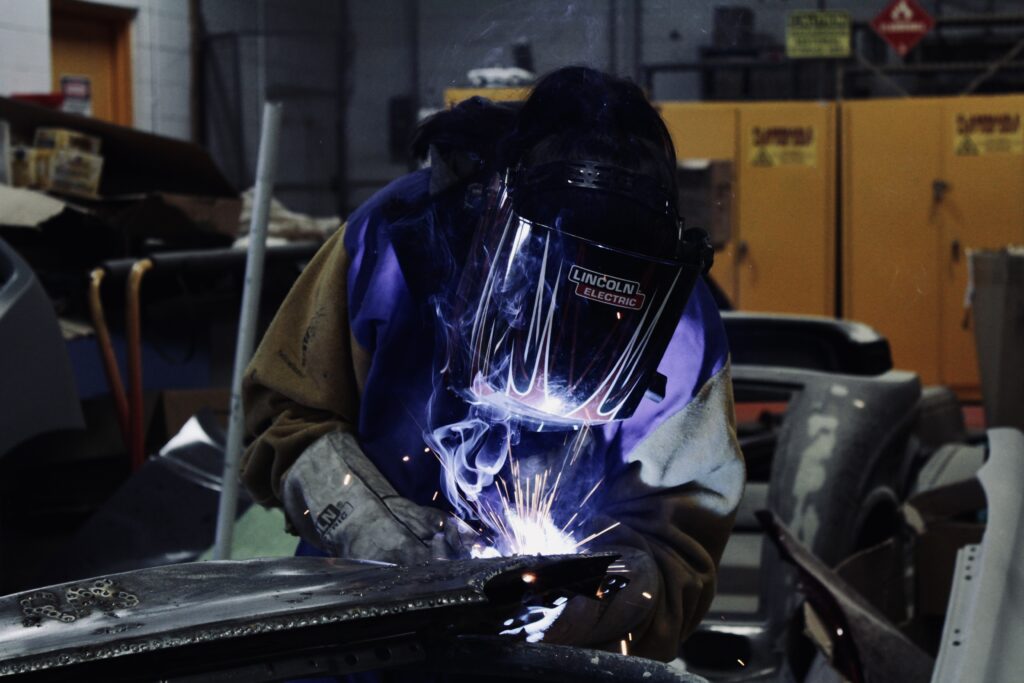 In 2022, the Tech Campus welcomed 1,900 students—its largest cohort in the past 10 years, which solidified its position as the biggest career technical secondary educational center in the entire state of Illinois. It is also the largest career center in the state, both in space and student population.
Because of a unique dual credit partnership with the College of Lake County, Tech Campus students can earn up to 9 college credits at no cost through CLC. Credentials are stackable, so students can use them to supplement post-secondary education as they zero in on a long-term career path.
This partnership is just one example of the relationship that CLC has with 24 high schools in more than 40 academic areas—that encompasses 2,200+ Lake County high school students who are enrolled in dual credit classes that both reduce the time students spend completing certifications and provide an annual savings of approximately $1.5 million for students and families.
NEAL MATH & SCIENCE ACADEMY
At the end of 2022, local leaders from AbbVie, the North Chicago School District and IFF, along with teachers, students and community members, also gathered together to celebrate the grand opening of the magnificent new Neal Math and Science Academy—the only middle school in North Chicago. It has support increased enrollment by accommodating up to 625 students, all of whom will benefit from a thoughtful curriculum that stresses science, technology, engineering and math.
HOW CAN YOU TAP INTO TALENT IN LAKE COUNTY?
One of the many benefits of operating a business in Lake County, Illinois is access to a strong workforce pipeline. Connect with us here so we can put you in touch with the talent that your company needs to grow.