Fine dining is always front and center during the holidays in Lake County—even more so with the grand opening of several new restaurants that are certain to make their mark on the community. These innovative spaces will create jobs, enhance Lake County's appeal, and add to the enormous impact that the bar and restaurant sector has on the local economy.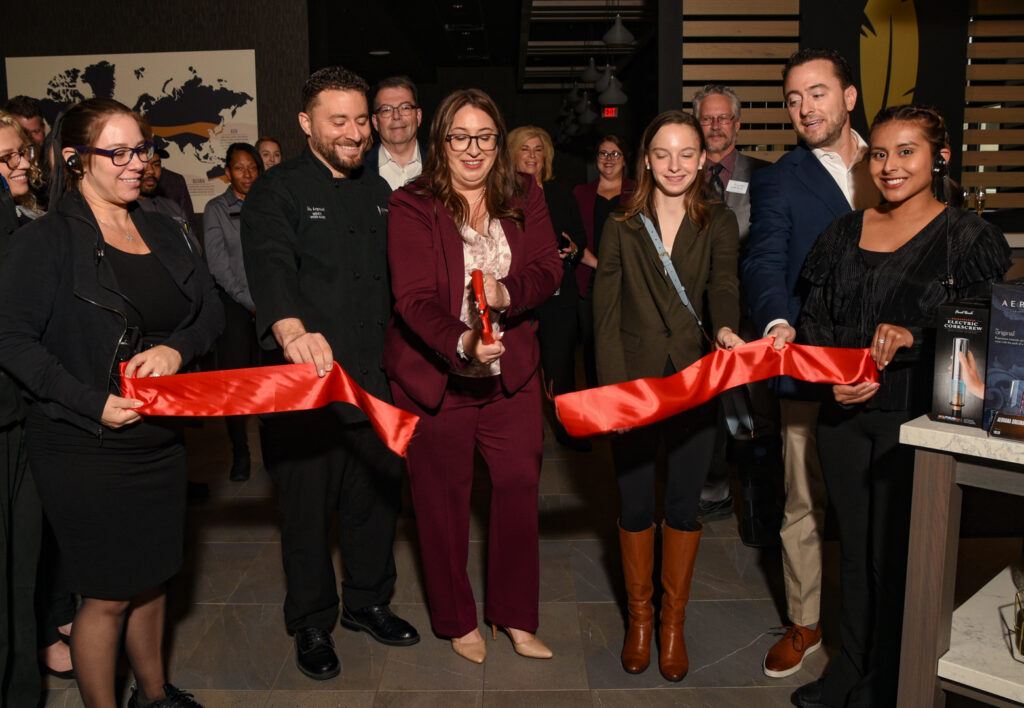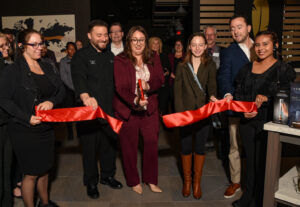 Last year, the industry contributed nearly $900 million to Lake County's Gross Regional Product, and supported approximately 20,000 jobs at more than 1,200 businesses. Judging from recent activity, this number stands to grow.
In Gurnee, officials just gathered to celebrate the opening of the Cooper's Hawk; it is the second Lake County location for the high-profile restaurant known for delicious dishes, Napa-style tasting room and signature wine membership club.
"The enthusiasm felt from the Gurnee community was overwhelming throughout the entire process," said Founder and CEO Tim McEnery. "Lake County's vibrant community is the perfect match for our restaurant—at the tables, and in the kitchen. Our Executive Kitchen Manager is a graduate of the culinary arts program at the College of Lake County, and our close proximity to the school will give us access to some of the finest kitchen talent in the region. During the hiring process in Gurnee, we immediately found the workforce that we needed, and had no trouble staffing up to meet the demand."
Gurnee — long-known as one of the area's entertainment hotspots — also has its hands full with a few other new restaurant-related businesses. Ground-up construction is underway on a building for Restaurant Depot, a wholesale supplier of food and beverage equipment, refrigeration and supplies to independent restaurants, businesses and nonprofits. Pip's Meadery is also opening soon, boasting of one of the top-rated beverages in the "Untappd" app. The company joins an impressive and steadily growing roster of breweries and distilleries that are expanding in Lake County and enhancing the local entertainment scene.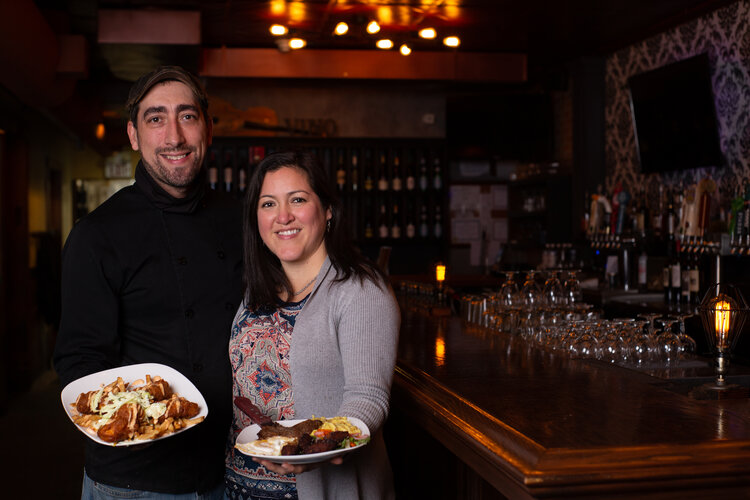 "We've seen momentum across the board, not only in the restaurant and entertainment industries, but also in retail and manufacturing, with recent big projects from Buick GMC of Gurnee and AZ Polymers," said Mayor Tom Hood. "The activity is a testament to Lake County's business climate, and Gurnee's approach to business support."
Further south, in Mundelein, the Village is ushering in a downtown renaissance with a new outdoor dining program that supports local businesses by making it easier to serve customers. The program has the added benefit of cohesively beautifying the right of way and creating an inviting environment for customers.
"Mundelein is a maker's place, and this new program and space will let our business owners express their creativity while showing off our downtown. What's even better is we can share this space with other Mundelein businesses and visiting businesses with the new food truck pad/business kiosk space," said the Village's Community Development Director Amanda Orenchuk. "We have so many incredible, authentic dining experiences to offer, and the Village was happy to work with local business owners to enhance these opportunities."
Nearby, in Libertyville, officials are also ushering in a new crop of upscale restaurants. The Board Room, opened by Libertyville native Liz Turnbaugh, is an immaculately detailed bistro space that shines a spotlight on charcuterie. The restaurant is in good company among a row of other tastefully decorated spaces including Main Street Social, Milwalky Taco, Milwalky Trace, Firkin and others.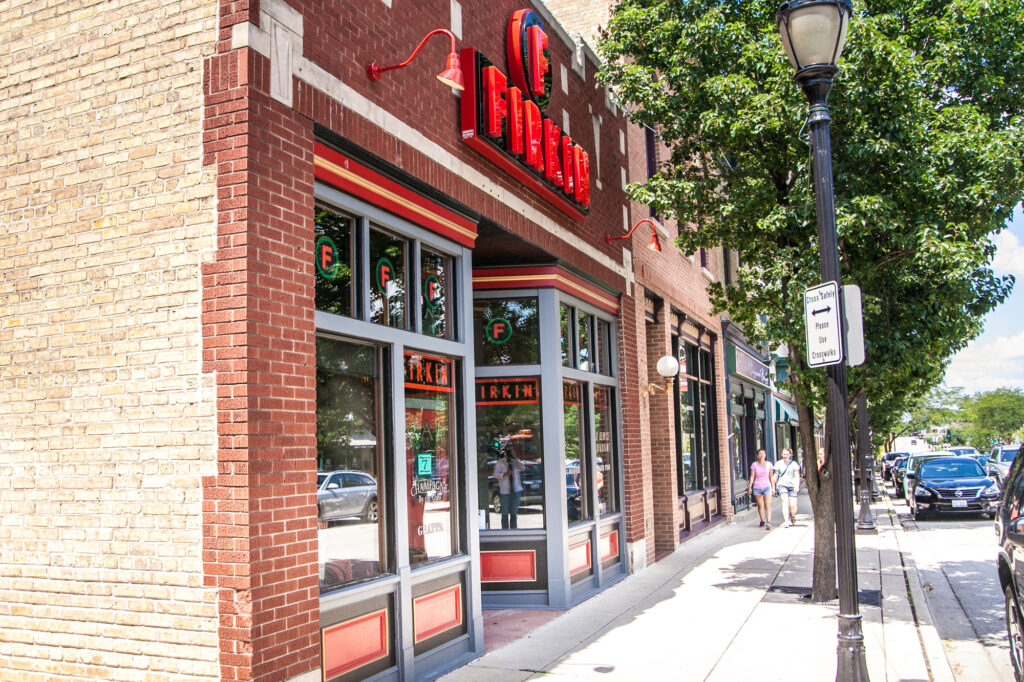 "Six incredible dining venues have opened over the last year alone in Libertyville including Coppolio's, Mixto Cuisine, Harbor Kitchen & Tap, and Duck Donuts," said the village's Economic Development Manager Heather Rowe. "There are nine other kitchens in the works to include Hewn Bakery, Singh's Kitchen, and Kung Fu Tea, and we expect to see their doors open soon. Libertyville is a destination for specialty restaurants and unique shops, and each new addition adds to the energy on the street. We try to make it easier for our customers to find Libertyville options through our dining website."
Neighboring Vernon Hills is also seeing its share of bustling retail and restaurant activity. Texas-based Perry's Steakhouse just announced big plans to open its third Chicago-area restaurant on the revamped Hawthorn Mall property—they are preparing for 11,000 sq. ft. that will provide the capacity to seat up to 350 people and four private dining rooms.
"We are excited about the momentum at Hawthorn Mall. The Perry's announcement is just the start, and we continue to be impressed about the future of this project," said Assistant Village Manager Jon Petrillo. "The redevelopment of Hawthorn Mall represents a $252 million investment and includes a grand plaza, 55,000 sq. ft. of retail/restaurant space, a new mall entry and over 500 luxury apartments. We look forward to creating a destination for visitors and residents of Lake County to experience and enjoy."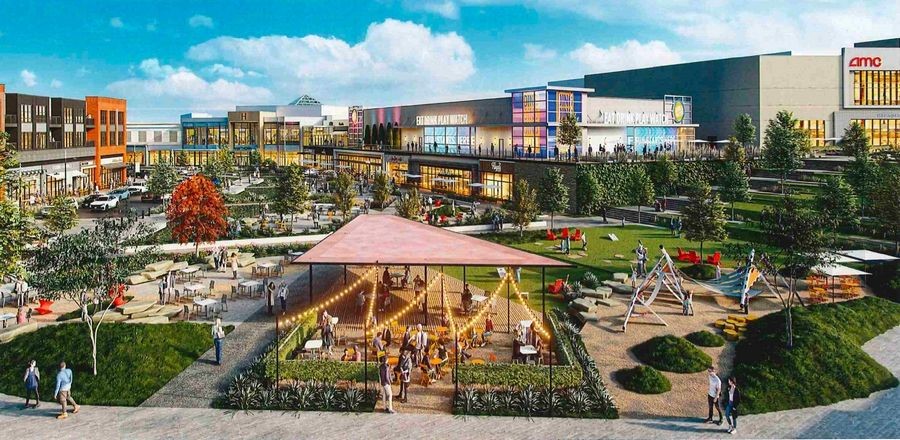 Earlier this year, Crain's Chicago Business and the Chicago Tribune both reported on a wave of new restaurants in Lake Forest, representing really experienced, innovative restauranteurs with ties to Chicago. This year, the city added five additional restaurants to the already 30 existing eateries. Among the upscale additions were Le Colonial and Sophia Steak. The Wall St. Journal, too, just picked up on the news with a story focusing on the restaurant industry's shift in focus to the suburbs.
The sentiment is echoed by recent reports coming out of the Illinois Restaurant Association. "The suburban fine dining restaurant scene is hotter than it's ever been," said Illinois Restaurant Association President and CEO Sam Toia. "Despite the challenges presented over the past few years, the industry has emerged stronger and is ready to confidently meet consumer demand."