At Lake County Partners' legendary Big Event, so-called because it brings together the largest group of business and community leaders in Lake County for an inspirational morning focused on economic growth, the year's Community Investment Award honored advanced manufacturer Henry Broch Foods.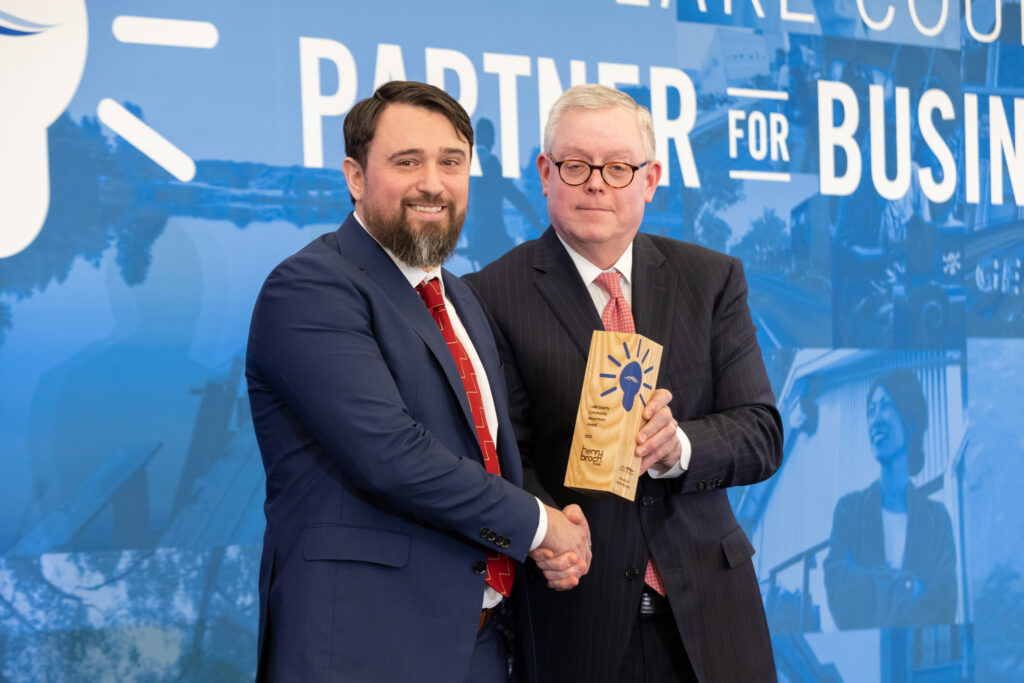 Henry Broch Foods has a long history in Lake County, and especially in Waukegan. The family-owned company was founded in 1941 and today, the company is one of the largest and most successful U.S.-based international food ingredient, processing and co-packing companies in the world. The company sources quality natural ingredients from growers, and its suppliers produce vegetables, fruits, herbs, spices and natural colors that have been concentrated, dehydrated, extracted or pasteurized.
Henry Broch Foods is at the cutting-edge of the food industry, and it is devoted to the pursuit of new blending, formulating and packaging ideas that keep up with evolving consumer demands. You can find their products in a variety of applications including spice and seasoning blends, batters and breading, bakery blends, sauces, soups, salad dressings, flavors, extracts and colors, fruit juices, flavored beverages, jams and jellies, prepared meats, entrees, ethnic foods, pasta, rice and grains, pizza and snack foods.
Despite many attempts by other states to lure them away from Lake County, the company has made a commitment to grow and invest in Waukegan to leverage the area's significant talent and proximity to other business leaders in Lake County's steadily growing food manufacturing cluster.
Lake County Partners worked closely with the company's leadership to help them expand their existing Waukegan headquarters by adding 160,000 sq. ft. of new production, robotic warehouse (ARSR) and distribution space. Not only is the company retaining 400 existing jobs, but it is adding an additional 150 new jobs in Lake County too. Their project represents a capital investment of nearly $40 million.
"Our family is very proud of what it has built in Lake County over the generations, and we are excited to begin this next chapter," noted VP of Business Development Edan Antonetti. "In Waukegan, we have found and nurtured creative and committed people, honed our technologies and committed to being at the forefront of food manufacturing innovation. This has been our secret recipe for business growth."

"This is an incredible commitment to long-term expansion in Lake County," noted Business Development Director Ron Lanz. "Lake County Partners is fortunate to have had the opportunity to assist Henry Broch Foods in its decision. We have celebrated a steady stream of new business development in Lake County, and a lot of our recent work has been concentrated in the manufacturing sector. Food production is particularly pronounced, and we're expecting that trend to continue in the coming quarters."
The Lake County Partners team is currently nurturing 22 new projects, with six wins already completed this year. In the last four months alone, Lake County Partners has welcomed a new food manufacturer, vitamin supplements manufacturer, frozen pizza manufacturer, food equipment manufacturer, PR company and an affordable senior housing project into the area, which has resulted in over $190 million in new capital expenditure, 666,000 sq. ft. of new and reactivated space, 493 new jobs and 450 retained jobs. The back half of 2023 is lining up to be equally as successful.
All told, since 2019, Lake County Partners has been directly involved in projects that have resulted in 4,155 new jobs, 4,677 retained jobs and $807 million in direct investment.
The success at Henry Broch Foods is emblematic of the huge role that advanced manufacturing plays in Lake County's economy. It is a $20 billion dollar business and the largest contributor to our gross regional product. One out of every seven local jobs is in manufacturing, which is more than any other private sector industry.
Food and beverage manufacturing, in particular, employs over 2,100 people in Lake County and provides a very stable, rewarding and welcoming career path. Non-durable goods, which includes food and beverage manufacturing, is a $13.7 billion industry by output. Since 2019, five food-related companies in Lake County have received over $33M in growth capital investment, including Cool Beans in Lake Forest, McClary Innovation in Barrington, Produce Alliance in Buffalo Grove, Riceworks in Long Grove and Winestyr in Gurnee.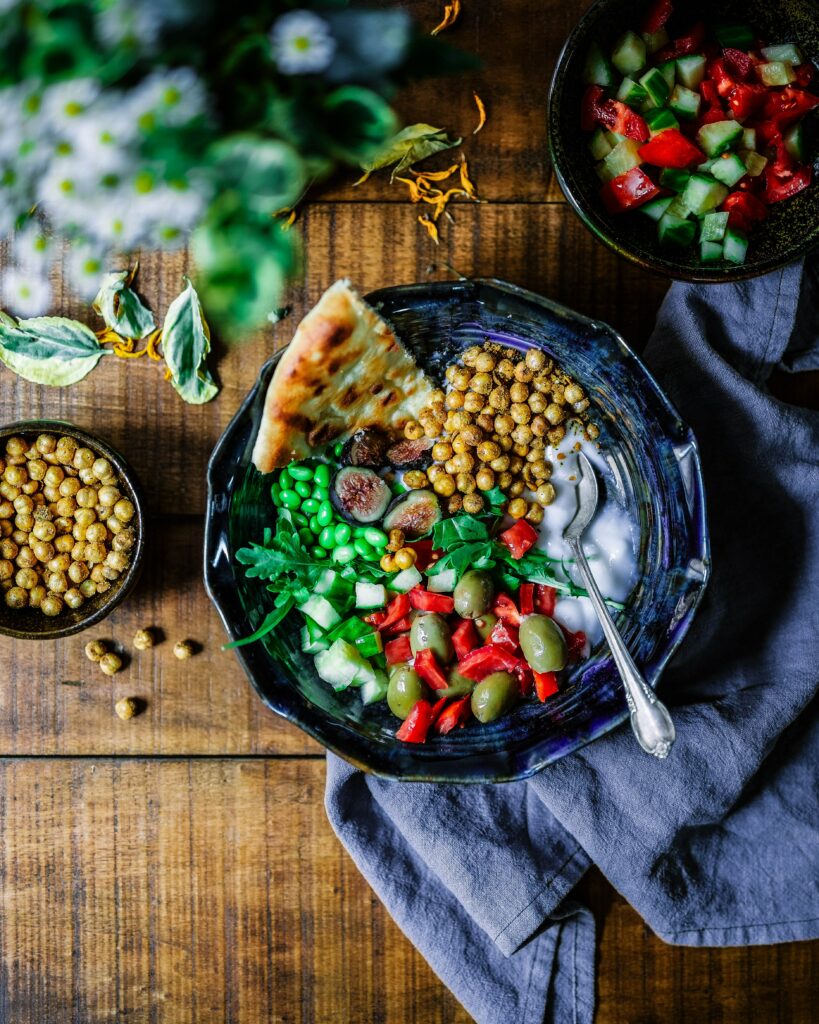 Importantly, 29% of sales for Lake County's food and beverage manufacturing firms stays within the county—making it a huge economic engine in the community.
The food manufacturing success in Lake County really reflects industry trends in the greater metro region. Chicagoland is the nation's food innovation and manufacturing capital, and it is home to its largest food manufacturing workforce as well.
Its proximity to the nation's most productive farmland and an extensive transportation network helped grow the historic industry. Today, Chicagoland is the nation's crossroads, making it easy for food manufacturers to get their products to market. The region has 6 of 7 Class I railroads, and it is home to North America's largest inland port: CenterPoint Intermodal, which occupies ~6,400 acres and handles ~3M TEU annually. Nearby O'Hare International Airport is the #1 U.S. port by value, moving $330B in imports and exports in 2022.
Chicagoland also benefits from an interconnected web of partners that support industry innovation and food-related business growth, including over 75 incubators and accelerators.
"Chicagoland's prowess in the food manufacturing industry is remarkable," notes Hannah Loftus, the Regional Director of Research for World Business Chicago. "The region is #1 in the U.S. when it comes to employment, output and talent. It is also #1 in a variety of sub-industries including sugar and confectionary products, graining milling, fruit and vegetable preservation and dairy. Over 43% of supply chain inputs for food and beverage manufacturing companies come from this area. Just last year, we saw $328 million in growth capital for food-related firms, which represented 175% growth from 2019."
IS YOUR COMPANY READY TO JOIN IN THE SUCCESS?
As the nonprofit charged with fueling economic growth in Lake County, Illinois, we can help you tap into the resources and connections that many businesses are leveraging to grow. Connect with us here to tap into our resources, connections and twenty-five years of experience driving the economy forward.