This post is contributed by our partners at Visit Lake County – the official destination marketing organization and champion of tourism for Lake County, Illinois. The organization is comprised of thirteen community partners plus Lake County, along with 200 industry partners including hotels, attractions and hospitality-related industries, all of whom recognize the powerful economic impact of tourism.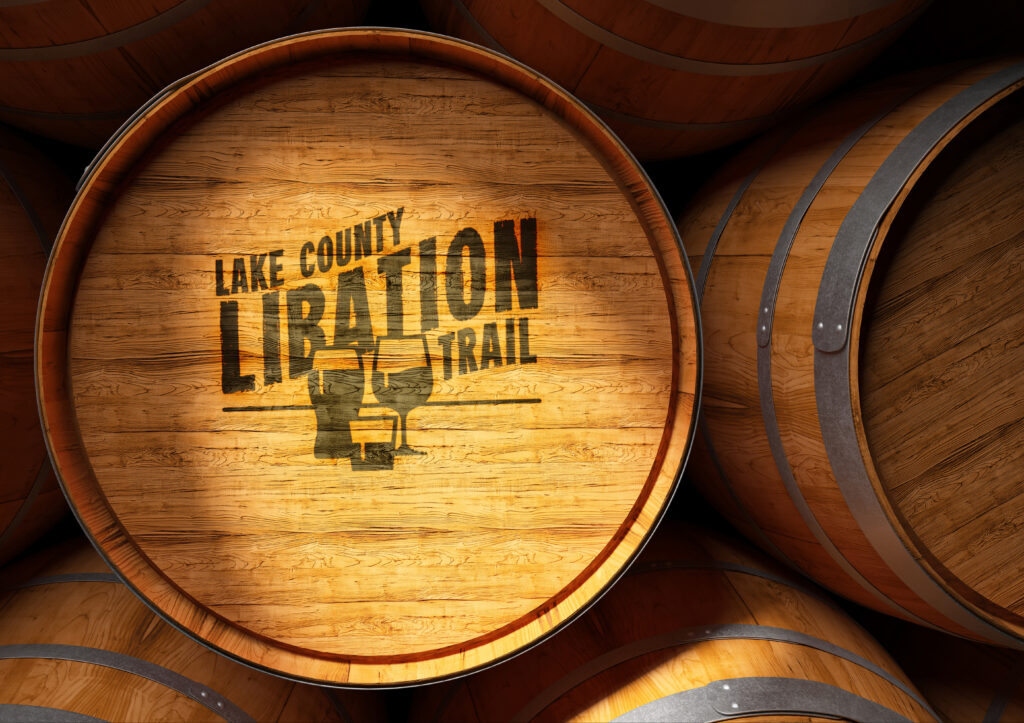 "In wine there is wisdom, in beer, there is freedom, in water there is bacteria," said U.S. Founding Father and esteemed libation consumer Benjamin Franklin.
Lake County makes its own, from beer and wine to vodka and whiskey. Thirty-plus independent businesses highlight the Lake County Libation Trail which winds throughout the county and showcases adult beverages from locally-sourced ingredients, designed to dazzle and educate the most discerning tastes.
Visit Lake County launched the Libation Trail initiative in 2017 with only eight participants, and since then it has blossomed.
The Libation Trail marketing strategy aims to support the county's thriving craft beverage scene throughout the year, with February designated as "Libation Trail Month" and an added focus during the "Spooks and Spirits" Autumn Celebration. These campaigns encourage locals and visitors to taste Lake County's character, enjoy its vibrant communities, and support local businesses in the process.
"Visit Lake County supports these hospitality partners year-round in our promotional efforts and referrals to groups we attract to stay here, and the locals show great loyalty to their favorites," said Visit Lake County Programs Director John Maguire. "Guests will find the state's oldest brewpub, innovative newcomers, creative collaborations and great camaraderie among the industry peers. Award-winning craft beer, fine wine and delicious spirits make it an easy sell."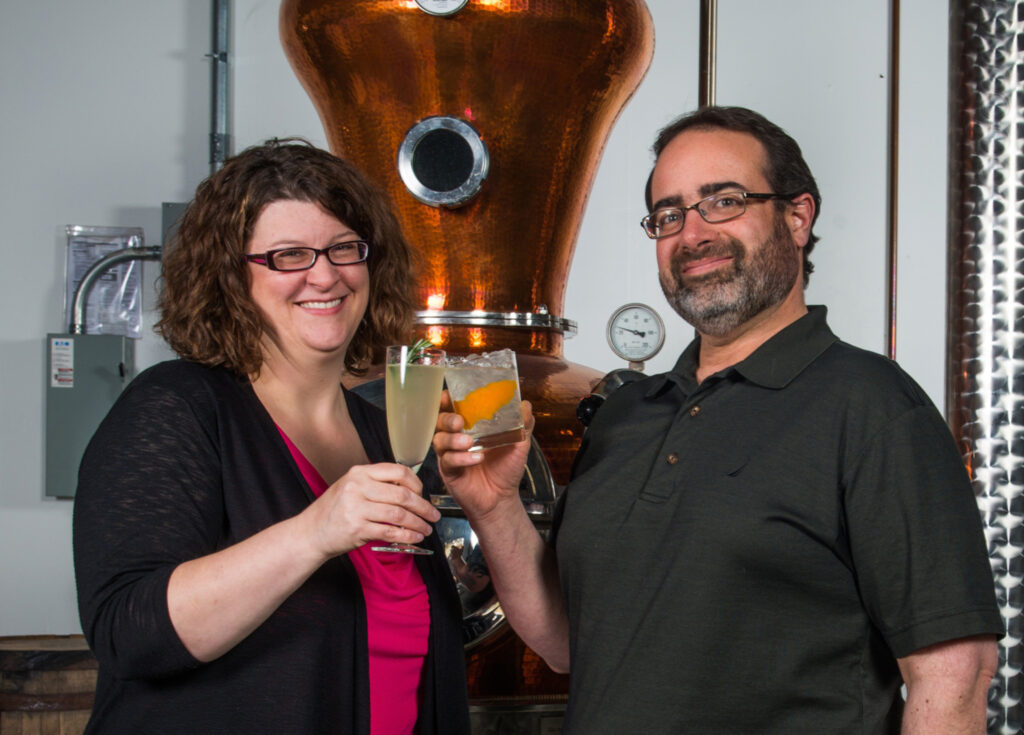 Visit Lake County designates every February as "Libation Trail Month," which includes a Check-in Challenge. When craft drinkers arrive at a participating location, they check in using their mobile passes to show they are in attendance. The user can scan the QR code on table tents or go to the website for a current list of participants and receive Libation Trail updates. If libation-ers check in to five or more Lake County Libation Trail partners during February, they are entered into a sweepstakes to win a commemorative long-sleeved shirt.
Finding a suitable multi-purpose facility is an essential element of opening a brewery, winery or distillery. Several new businesses and expansions are planned for 2023. Lake County has certainly demonstrated that it is a welcoming home for food, drink, and craft artisans. This is true not only for new businesses, but also for existing businesses that decide to expand into local communities to build on their success.
Lynfred Winery is one such example, having launched two Lake County locations over the last 14 years. Although the headquarters of its winery sits in DuPage County's Roselle, the 40-year-old berry beverage maker opened its doors to its Wheeling location in 2009, while the Highland Park facility is nearing its first anniversary in June.
"For Wheeling, it was the charm of the building itself and its prime location on Milwaukee Avenue," said Lynfred Wheeling and Highland Park Director of Operations Matt Philips. "We're nestled between two nice restaurant districts, and being adjacent to the tollway was also a selling point. Lynfred is fortunate to have name recognition, and the community and our partners in town fully embraced us."
"In Highland Park, the ability to be a part of a community with an established downtown, nestled in an area that gets daily foot traffic is what attracted us. There is a spillover from the traffic, whether they visit before dinner or go shopping, and they discover us along the way. We're in great company among other industry leaders located nearby, including 28 Mile Distilling Company, Ravinia Brewing Company and Half Day Brewing Company." As is the case with many growing small businesses, Lynfred Winery's expansion plan has relied on community support and appealing brick and mortar spaces.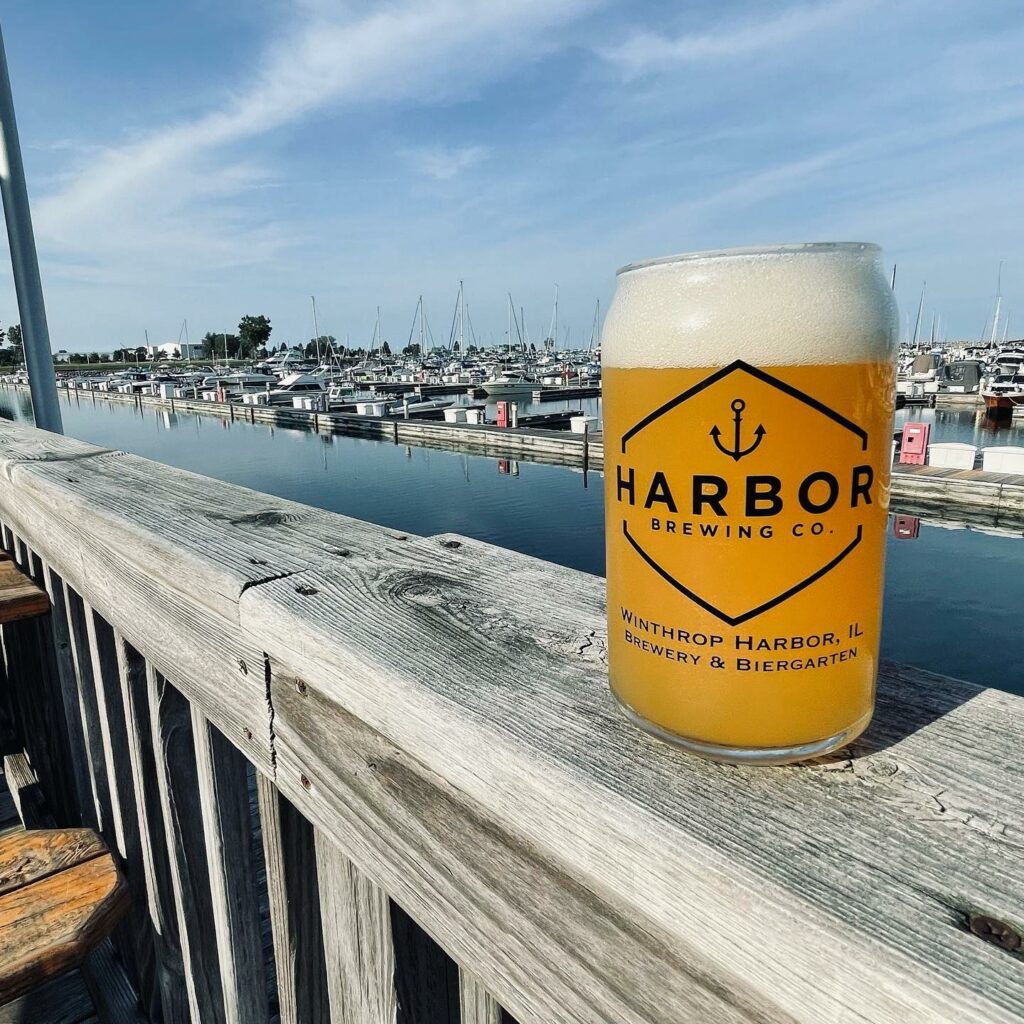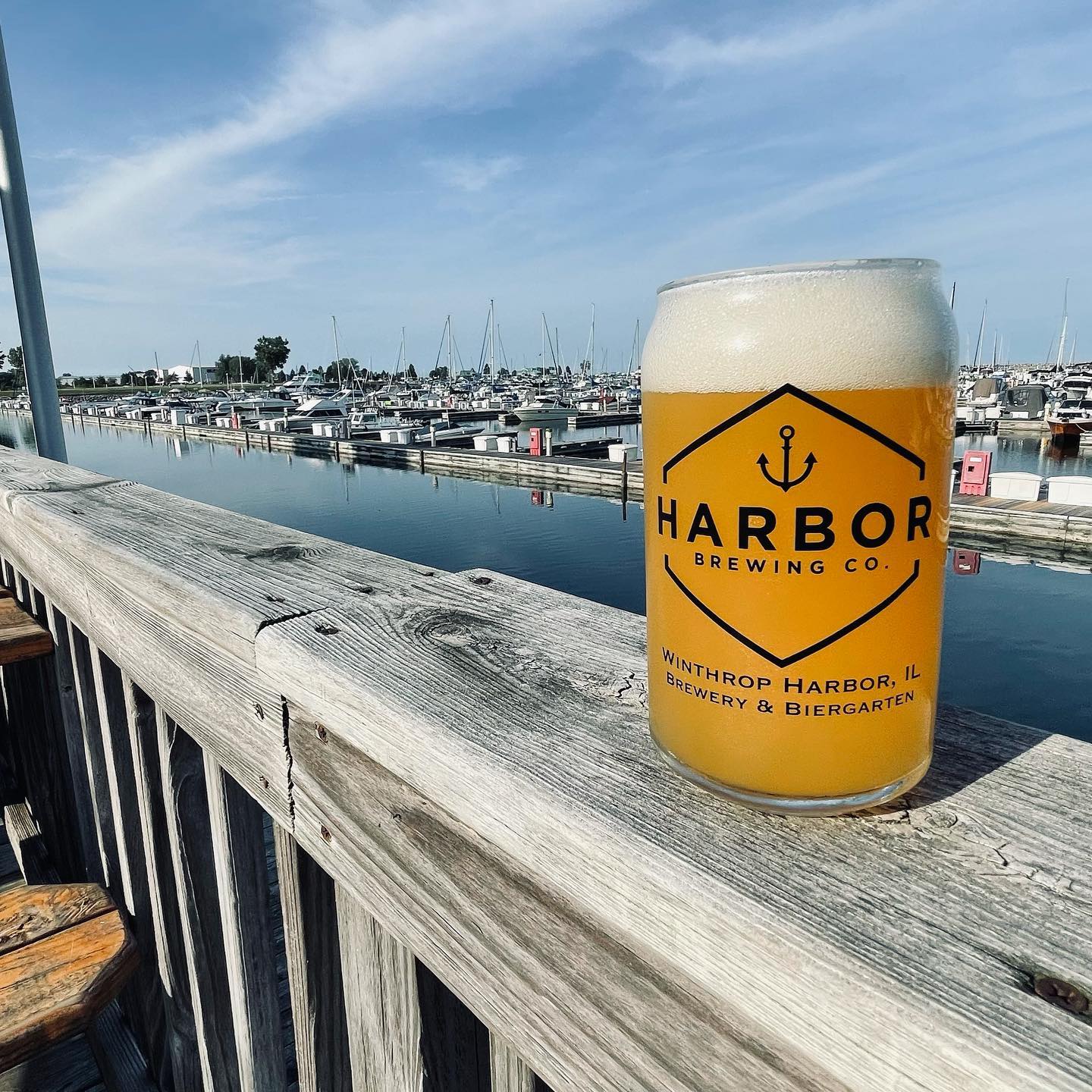 This also applies at Harbor Brewing Co., where the business has expanded to three Lake County locations since its inception. These spaces include the company's first taproom facility in Winthrop Harbor, the lakefront Biergarten that sits on the Lake Michigan harbor at North Point Marina and its most recent Lake Villa establishment.
Camaraderie in the industry is a cornerstone of success, as Harbor's Lake Villa location shares its space with other Lake County Libation Trail participant 9th Hour Brewing Co.
"Breweries are very tight-knit," said Harbor Brewing Co. owner Kyle Wenzel. "When we opened our Lake Villa location, we were interested in sharing a space with a few fellow home brewers so that we could share ideas, energy and success. 9th Hour Brewing Co. decided to dip their toes in, and now, they're distributing. It's a nice way to help other potential breweries and entrepreneurs come up at a low-cost entry."
"The community was receptive to us when we started 10 years ago. Winthrop Harbor is my hometown. I had a home brewer hobby and passion. We started really small, and it helped in the beginning, to get up and running in a community that knows you. We started with a small tap room, kept our day jobs, and slowly grew from there. We expanded as we could, but being in a local community that knew us definitely helped us to start."
Other burgeoning breweries, wineries and distilleries have also found opportunities and jumped at the chance to call Lake County home. They have found immense support from municipal leaders, reliable utilities, a lively entertainment scene and a variety of spaces that can adapt to their uses and support retail spaces as well as manufacturing and distribution.
"Our current location in Lake Zurich stood out as a central location between both the Chicago and Milwaukee markets. It affords us with reasonable rent and the opportunity to purchase as we grow," said Phase Three Brewing Co. co-owner and director of operations Evan Morris.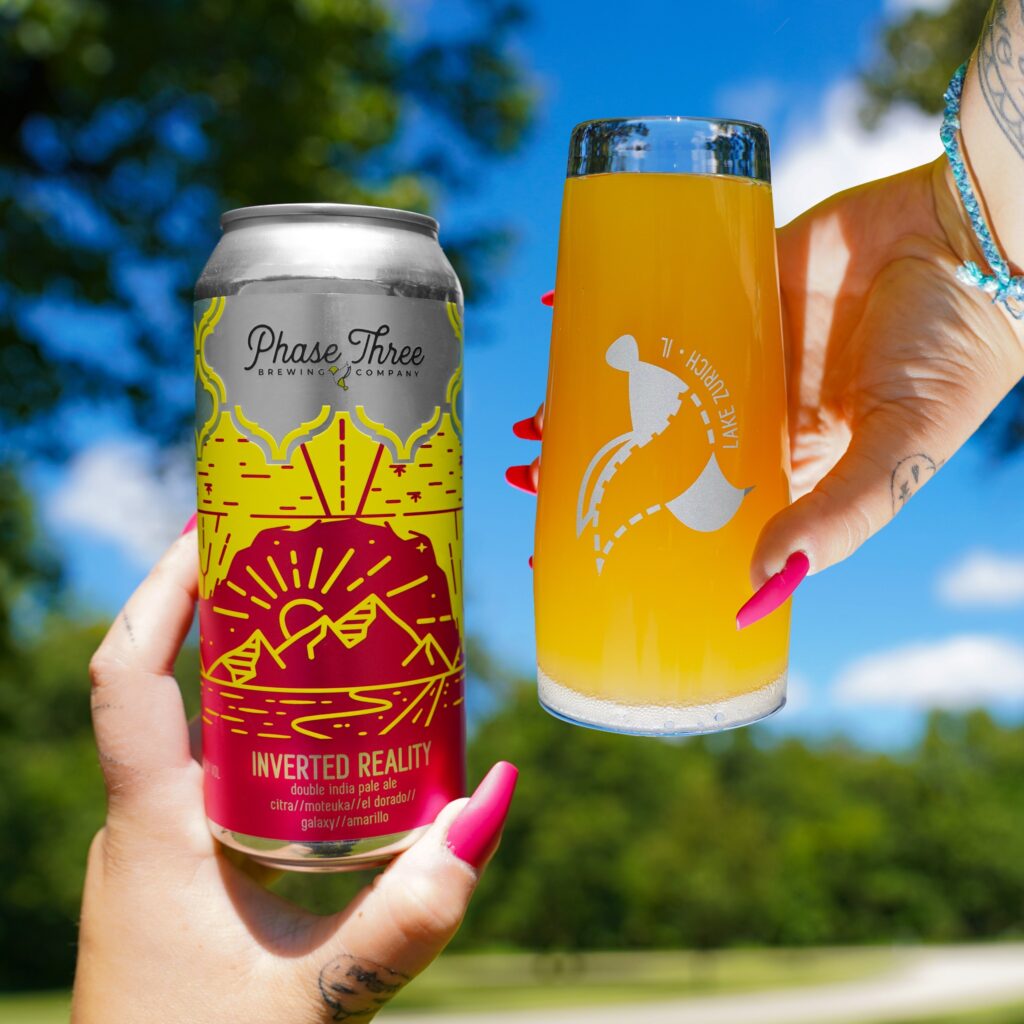 "The Village of Lake Zurich has been instrumental in not only streamlining the governmental approval process that comes with operating a business, but also in their willingness to actively facilitate community engagement for our brand."
The Lake County Libation Trail is only growing and achieving more fame. For example, North Shore Distillery in Green Oaks was the first craft distillery to open in Illinois since the Prohibition Era. Sonja Kassebaum, one-half of the ownership at North Shore Distillery, was featured in "Chemists, Bartenders and British Royalty: Eight Women Who Changed Gin History" in Wine Magazine. Mickey Finn's Brewery in Libertyville was the state's first brewpub in 1993 and continues to win brewing industry awards today.
Several other breweries, distilleries and wineries have been honored with the Illinois Office of Tourism honor of "Illinois Made," recognizing the state's makers, creators, artisans, artists, family-owned businesses and more, including the aforementioned North Shore Distillery and Lynfred Winery, as well as the Copper Fiddle Distillery in Lake Zurich and Tighthead Brewing Company in Mundelein. Many Libation Trail partners have received countless awards for their innovative and fresh creations.
"As someone who grew up in Lake County, in the Buffalo Grove and Grayslake area, and then moved on to live and operate businesses elsewhere in Chicagoland for several years, the opportunity to return and tap into all that the area has to offer was exciting." Morris said.
READY TO HIT THE LIBATION TRAIL?
Venture out on the Lake County Libation Trail throughout February and all-year round, and click here to learn more about how to support some of Lake County's most unique small businesses along the way. Cheers! Salud! Prost! Kan-pie!